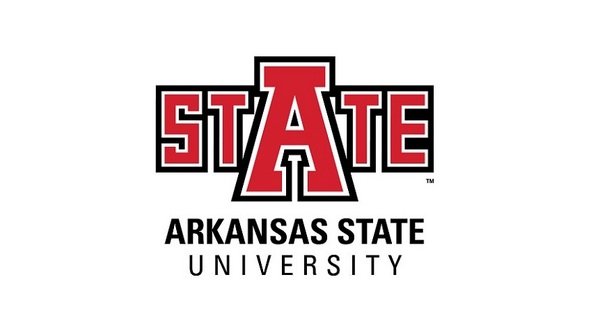 Students on the chancellor's and dean's lists for spring 2019 at Arkansas State University have been announced.
The two lists recognize undergraduate students who achieved the highest grade point averages while enrolled in 12 or more credit hours of study.
The chancellor's list (designated as CL) includes students who earned a grade point average of 3.80 to 4.0 for spring classes.
The dean's list (DL) includes students with a grade point average of 3.6 to 3.79.
Combined, the group totals 2,295 students, including the following from North Central Arkansas.
Baxter County
Clarkridge:
Bethany Barcelona, CL
Rachael Nelson, CL
Cotter:
Emily Sublett, CL
Gassville:
Shawna Martin, CL
Henderson:
Haley Burgess, CL
Brooke Barnes, DL
Lakeview:
Jason Hickman, CL
Midway:
Midway, Jennifer Bohrtz, CL
Mountain Home:
Hanna Anthony, CL
Whitney Barkes, CL
Kaci Barnett, CL
Amanda Beauchamp, CL
Cheyenna Belt, CL
Jackson Braun, CL
Rebekah Cummings, CL
Jennifer Davis, CL
Summer Day, CL
Shelby Feeney, CL
Sara Floyd, CL
Maysa Fouts, CL
Madeline Hall, CL
Jason Hickman, CL
Kaytlin Jones, CL
Emily Lake, CL
Kayla Lamar, CL
Shelby Lind, CL
Robby Lockeby, CL
Madeline Malloy, CL
Jacob Moore, CL
Bethany Morris, CL
Payton Parker, CL
Blake Poush, CL
Samuel Reagan, CL
Alex Robbins, CL
Shelly Ross, CL
Emily Rushing, CL
Samantha Shelley, CL
Maly Tabor, CL
Cortni Thomas, CL
Courtney Tone, CL
Natalie Ungerank, CL
Kailey Williams, CL
Lillian Cousins, DL
Amanda Crow, DL
Vanessa Harvey, DL
Joshua Kruse, DL
Lora Stone, DL
Norfork:
Amy Davis, CL
Alexis Knapp, CL
Tanner Ezell, DL
Boone County
Diamond City:
Sabrina Sturtevant, CL
Harrison:
Madison Allgeier, DL
Haley Beaver, CL
Alexxandrea Carter, CL
Kali Carter, CL
Taylor Coy, CL
Shannon Popejoy, CL
Madison Presley, CL
Seth Waters, CL
Lead Hill:
Casey Johnson, DL
Omaha:
Paige Roberts, CL
Fulton County
Camp:
Autumn Speaight, DL
Glencoe:
Angelica Ginn-Mitchell, CL
Kendra Pendergrass, CL
Mammoth Spring:
Nicholas Mero, CL
Alizaye Sampson, CL
Ashlyn Vanginhoven, CL
Trisha Davis, DL
Breanna McCradic, DL
Emma Ragsdale, DL
Jacob Stewart, DL
Salem:
Sarah Brotherton, CL
Abbie Hammond, CL
Cassandra Aguiar, DL
Brandon Franks, DL
Viola:
Renea Houghtaling, CL
Brianna McGehee, CL
Kassandra Woody, CL
Izard County
Calico Rock:
Montana Greve, CL
Kimberly Morehead, CL
Hailey Harden, DL
Guion:
Megan Moxley, CL
Horseshoe Bend:
Davia Fuller, CL
Kali Koelling, CL
Melbourne:
Kelly Cooper, CL
Joel Guiltner, CL
Jonathan Guiltner, CL
Clay Harris, CL
Kennedi Wiles, CL
Bridgette Woodall, DL
Mount Pleasant:
Emilie Bowlin, DL
Pineville:
Jaclyn Hamby, CL
Casey Whitfield, DL
Wideman:
Angie Speir, CL
Marion County
Bull Shoals:
Spencer Politte, CL
Flippin:
Emily Chapman, CL
Heather Curtis, CL
Makayla Fischer, CL
Sarah Gilley, CL
Caleb Howse, CL
Ashley Johnson, CL
Pyatt:
Chelsee Brandon, CL
Summit:
Kyli Duffy, CL
Yellville:
Kacy Monroe, CL
Kendra Rogers, CL
Victoria Spence, CL
Stone County
Alco:
Jory Bolin, CL
Laken Bolin, CL
Mountain View:
Dakota Dixon, CL
Angela Mccord, CL
Robert McCord, CL
Markie Seay, CL
Doss Weatherford, CL
Christian Adams, DL
Onia:
Kelsea Pennington, CL
Timbo:
Kamayka Strutton, CL
The list included the following student from South Central Missouri:
Ozark County
Gainesville:
Joseph Bogowith, CL
WebReadyTM Powered by WireReady® NSI