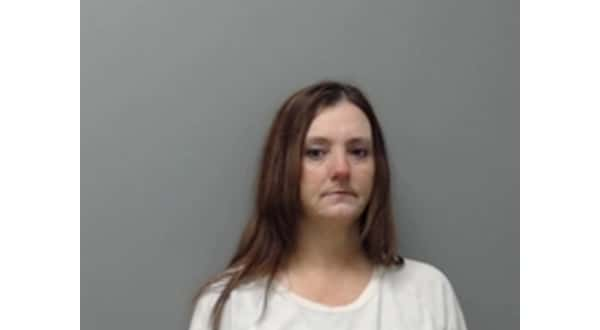 A Gassville woman who pointed a gun at her estranged husband and threatened to burn down his house was kept out of prison at his request.
Forty-five-year-old Amy Faye Medley entered a guilty plea to charges of aggravated assault and terroristic threatening during a session of Baxter County Circuit Court Thursday.
She was put on probation for five years. Fourteenth Judicial District Deputy Prosecutor Kerry Chism told the court the victim had strongly urged that his ex-wife not receive prison time. Chism told the court he had "rarely seen anything like this," but said prosecutors had opted to honor the victim's request.
According to the probable cause affidavit, Medley called her soon-to-be ex-husband in early February to discuss the options of filing for divorce or working out their problems. The husband is alleged to have told her he was done with the 14-year-marriage. The couple wed in March 2005 and separated in January.
Medley is reported to have told her husband they had been together too long and threatened to kill him before going through a divorce.
She called a second time to discuss dividing the couple's property. Shortly after the second call, Medley showed up unannounced at the husband's residence. She is reported to have started pulling medicine bottles out of her purse and then a pistol.
The investigator said Medley waved the weapon and pointed it at the victim. The victim was able to grab the barrel of the gun and take it from his estranged wife. He attempted to call 911 at one point during the confrontation, but Medley disabled the phone after the first ring.
The husband left the residence to call for help, met a Gassville police officer at a convenience store and reported the incident. When the officer went to the husband's house, he contacted Medley who admitted breaking items of property in the residence, but denied having a gun. The husband told police when he left the residence, he hid the weapon under a mower.
Police recovered the weapon where the victim said he put it.
After bonding out of the Baxter County jail, Medley was reported to have met the Gassville officer who responded to the incident with her husband at a convenience store and thanked him for being nice to her during the encounter.
She voluntarily admitted to having the gun. She said she had borrowed it from a friend. The officer reported her main concern seemed to be losing the friend's gun, which had been seized by police.
According to court records, the couple's divorce was finalized in late March. When she appeared in court Thursday, Medley described the relationship with her ex-husband as "divorced but friends."
WebReadyTM Powered by WireReady® NSI