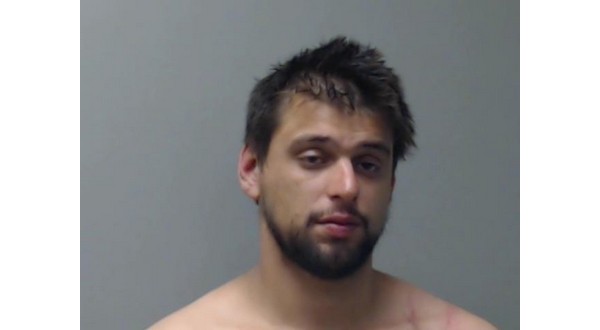 A rural Mountain Home man is accused of stealing a vehicle from a residence and returning it less than an hour later. According to Baxter County Sheriff John Montgomery, 26-year-old Tyler Ackroyd is in the Baxter County Detention Center on multiple felonies and misdemeanors.
Sheriff Montgomery says a deputy was dispatched to a residence on Keenan Lane early Saturday evening. The victim stated she returned home from work earlier that hour and placed her car keys on the counter. Nearly 30 minutes later, she noticed her keys were missing, and her vehicle was gone. The vehicle was valued at $1,200.
As the deputy was searching the area for the vehicle, the dispatcher informed him the victim called again and said the vehicle was returned just before 6:30. The deputy returned to the residence where the victim said she knew the suspect and identified him as Ackroyd. She said Ackroyd told her someone said he could borrow the car as he was walking away, but she denied giving such permission.
Ackroyd had been reported to be running to a local trailer park. The deputy arrived, and the manager pointed out a couple of abandoned trailers where Ackroyd could be hiding. Ackroyd was spotted going in one of the trailers, and the deputy found him inside. Ackroyd allegedly tried to resist arrest, but he was eventually subdued. Drug paraphernalia was reportedly found in his possession.
Ackroyd faces felony counts of residential burglary, theft of property and probation violation and misdemeanor counts of resisting arrest and possession of drug paraphernalia. Ackroyd's bond is set at $25,000 on the new charges, but he has a no-bond hold on the probation violation.
Ackroyd has been booked into the Baxter County Detention Center nine times since 2011. He will appear in Baxter County Circuit Court later this month.
WebReadyTM Powered by WireReady® NSI