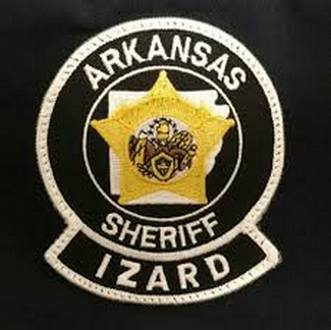 A Calico Rock man 68-year-old Daniel Perry has been arrested and charged after he allegedly struck an Izard County Sheriff's deputy who attempted to free him from his overturned vehicle.
The incident began unfolding Thursday when law enforcement responded to a battery investigation between Perry and a female from Lakeview who had been hired to clean the Calico Rock man's residence.
The woman reported an intoxicated Perry verbally confronted her with pleas to move in with him. She reported she declined the offer based on moral reasons and Perry's relationship with a member of her family.
She said Perry became more agitated and aggressive, waving a handgun in a threatening manner while forcibly grabbing her arm to gain her attention.
The woman fled from the residence on foot to contact the sheriff's department. As the deputy spoke with the woman, he was alerted to a physical disturbance a short distance from their location involving an overturned vehicle in the roadway occupied by Perry.
The deputy responded to the scene and made contact with Perry, who allegedly was hostile and uncooperative, including when asked about his need for medical attention.
The deputy directed Perry to exit from an opened rear door of the vehicle, while exercising caution after learning he had reportedly been armed with a handgun earlier.
As the deputy continued to work with Perry, the Calico Rock man allegedly threatened to physically assault him, while remaining in the vehicle
A second deputy arrived and the two attempted to assist Perry from the vehicle as he reportedly resisted. He then told the deputies he would remove himself and did so.
While exiting the vehicle, Perry rose to his feet and allegedly struck one of the deputies with his fist, leading the second one to deploy his PhaZZer, sending the Calico Rock man falling against his overturned vehicle.
He then reportedly broke the wire connections to the probes and began to advance toward the second deputy. Again, the PhaZZer was deployed.
The two deputies were able to restrain Perry, place him in a patrol unit and transport him to the Izard County Detention Center, where results of breath test samples showed an alcohol content of .10.
Perry is facing a felony charge of second-degree battery, as well as misdemeanor counts of first-degree assault, careless driving, DWI, resisting arrest and not wearing a seatbelt.
His bond was set at $10,000, and he is set to appear in circuit court later this month.
WebReadyTM Powered by WireReady® NSI