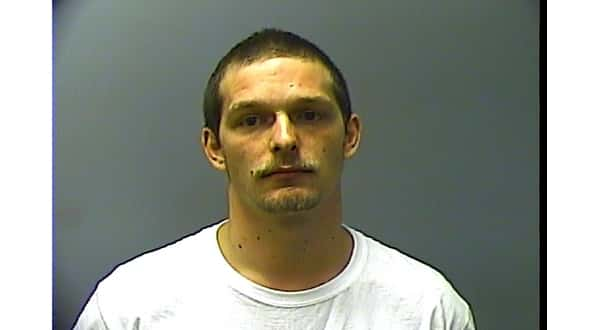 As a Harrison man stood before Circuit Judge John Putman Thursday to enter his guilty plea to theft-related charges, his emotions swung from angry to tearful.
Twenty-eight-year-old Anthony Michael Honings was sentenced to 60 days in the county jail to be followed by six years probation. He admitted to breaking into several vehicles in the Mountain Home area in October last year and removing a number of items, including specialized tools and equipment used in telecommunications and electrical work.
Circuit Judge John Putman asked Honings if the "scribbling" on the plea statement was his signature. Honings replied it was and commented he had "failed handwriting all through school." Judge Putman said he could "certainly believe it." As the plea taking continued, Honings would alternately seem on the verge of tears and then appear angry.
Judge Putman admonished Honings "not to be so angry, it will not serve you well."
In addition, Honings' take included a pair of golf shoes, a tackling dummy, a football helmet, a cooler, two chairs and a trailer hitch. Police reported Honings' vehicle was stuffed with allegedly stolen items to the point the trunk lid would not close, and there was barely room in the passenger compartment for him to drive.
When police asked him about the allegedly stolen items in his possession, Honings is reported to have replied, "I gotta do what I gotta do." He told investigators he did not remember details of the individual thefts.
Mountain Home Police came in contact with Honings when he was seen just after midnight in a vehicle on a local used car lot. Despite the late hour, Honings told the officer he was thinking of buying the truck and wanted to look it over. The officer noticed the truck in question had been damaged. The rearview mirror and driver's side sun visor had been removed. Both items were found in the vehicle Honings had driven to the car lot.
As he was talking to Honings, the officer reported detecting the odor of intoxicants and asked the suspect if he had been drinking. He admitted he had, and produced a breath sample affirming he was well beyond legally drunk. The officer also found a plastic bag containing 7.4 grams of suspected marijuana and a metal smoking pipe used to ingest the drug.
Honings was charged with breaking or entering, theft of property, criminal mischief and possession of a controlled substance and drug paraphernalia.
WebReadyTM Powered by WireReady® NSI