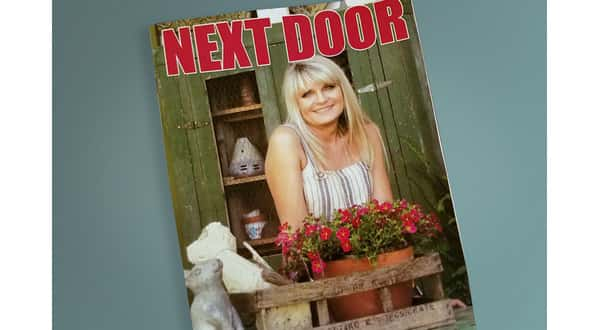 After about 75 years of combined publishing experience in northern Arkansas, best friends and business partners Angelia Roberts and Kay Tharp of Melbourne have made themselves a home, Next Door.
Arkansas Business reports that's how the two former newspaperwomen christened their new full-color glossy magazine based in their hometown. The partners spent a chunk of their careers with the Batesville Daily Guard newspaper.The first 1,500-copy press run of the local events and lifestyle magazine rolled out in May. Roberts says, "…our first month was not in the red, so we were happy with that."
The startup is a two-woman show. Roberts, formerly the Batesville paper's managing editor, sells ads and covers events in Izard, Fulton, Sharp and Independence counties. Tharp does all design and layout work "and everything else," Roberts says.
Roberts says they started with 1,500 copies, but are upping that by several hundred for the second issue.
She says, "We started by finding people of local interest who had a story to tell, and we're going to give those stories the recognition they deserve. From the start, it resonated with people. The response really has been overwhelming."
Roberts shopped the magazine idea around to potential advertisers, and they surprised her with widespread support beyond the debut issue, she says.
"We started out totally honest: that we had this idea and needed advertising to move forward. When we asked advertisers, many of whom had worked with me before from my newspaper jobs, they jumped in even with just the idea, no product. When the first issue appeared, they wanted to be a part of the second."
Tharp and Roberts started in the industry together, working for Paxton Media Group, a Kentucky-based chain, at Areawide Media in Salem, the Fulton County seat.
Tharp was general manager under Paxton. Areawide News was subsequently sold to Rust Communications of Cape Girardeau.
Roberts and Tharp took their talents to Batesville together, and Tharp was the special sections editor.
Roberts says, "But when the corporate deal happened, her position was one that was eliminated." She says she had already been considering a new late-career direction.
In a plot twist, the buyer in that deal was none other than Paxton Media, which acquired the Guard just over a year ago. It had been the last family-owned non-chain daily in Arkansas, owned for eight decades by the O.E. Jones family of Batesville. Paxton, a private family-owned company based in Paducah, has about 50 papers in several states.
"At Next Door, Roberts and Tharp hope to offer community authenticity, feel-good coverage and a break from the daily political harping Roberts says tired her out in newspapering. "We're involved in our community in a way that's uniting."
Roberts says she's just glad to still be doing a fulfilling job. "Deep down I've always been a writer, and Kay knew that. If you're doing what you love, your day's a little better. I came from a background of people first, money second. While that is the direct opposite of corporate mentality, I'm hoping to prove that wrong by giving people a product they love and something our advertisers believe in."
WebReadyTM Powered by WireReady® NSI