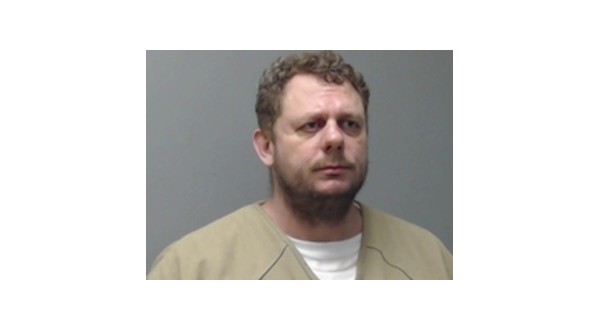 A Batesville man who wrote a letter to the Baxter County clerk from federal prison admitting to charges filed against him in 2018 has been booked in the Baxter County Detention Center on those charges. Forty-six-year-old Bryan Herring is facing multiple charges, and he has a hold for other agencies.
According to a probable cause affidavit, a local marine center on Arkansas Highway 5 South filed a theft report with the Baxter County Sheriff's Office in May of last year. The business owner told him Herring purchased an outboard motor four days earlier. Herring reportedly wrote a check for $3,245 on his account from a bank in Izard County.
The bank later informed the owner the check was no good because the account was already closed. A subpoena was obtained for bank records indicating Herring's account was closed for insufficient funds.
Three days later, the sheriff's office was contacted by a business owner in Ash Flat saying he was also a victim of Herring. The owner said Herring wrote a check earlier that month for nearly $6,500 worth of lawn and garden equipment on the same account.
In another affidavit, a Baxter County investigator said he was contacted later in May by an Izard County deputy about an alleged theft of a boat. The Izard County deputy said Herring gave the boat owner a $3,500 check for the boat and an outboard motor on the same account, and he heard the boat was in Baxter County. It was discovered the boat was reportedly sold by Herring to an individual in the Jordan area at the end of April for $1,500. The individual later sold the boat to a friend for the same amount. Both individuals thought the sale was legitimate because they received the title for the trailer and other paperwork from Herring.
According to a Baxter County Sheriff's Office spokesperson, Herring was transferred to Baxter County from Benton County, and he has been in other parts of the country. In February of this year, he reportedly wrote a letter to Baxter County and Circuit Clerk Canda Reese while he was incarcerated in a federal prison in Tennessee. He said he violated his probation by having a warrant issued in Baxter County, and he would like to have his cases resolved. Herring also stated he wanted to enter a guilty plea and ask the court to run a sentence it deems fair concurrent with his federal sentence.
Herring is charged in Baxter County with theft of property, violation of the Arkansas Hot Check Law, contempt of court and theft by receiving. He is also facing a theft of property charge in Izard County. His bond is set at $14,798.
WebReadyTM Powered by WireReady® NSI