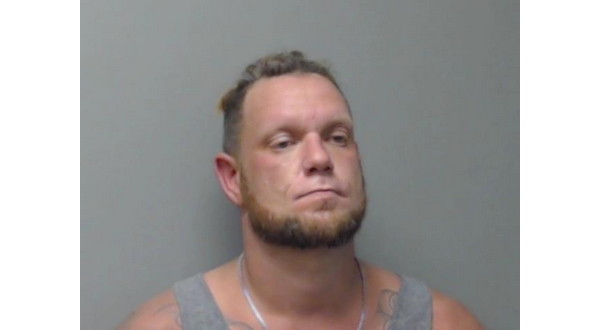 A Florida man who rigged the video camera in his cellphone to capture scenes inside a restroom at a Mountain Home convenience store entered a no contest plea to amended charges during a session of Baxter County Circuit Court Thursday.
Thirty-six-year-old Crawford Lee Croxton, who lists an address in Panama City, Florida, was given three years probation.
Croxton is reported to have criminal records in five states. He was listed as a parole absconder in Florida at the time he was arrested for hiding the cellphone and secretly taking videos of what went on the restroom, according to Baxter County Sheriff John Montgomery.
Officials in Florida have said they don't want him back.
Croxton pled to two felonies — breaking or entering and fleeing. A misdemeanor charge of video voyeurism was dropped by the state.
A Baxter County Sheriff's investigator responded to the business Aug. 2, after an employee reported finding the cellphone hidden beneath and behind a toilet. The phone's video camera was activated. According to the probable cause affidavit, the phone actually recorded Croxton as he positioned and repositioned the phone and moved several objects in the restroom to better conceal it from view.
After he was satisfied the phone was well enough hidden, Croxton left the restroom. One male was captured by the camera using the restroom after Croxton departed.
Investigators obtained photos of Croxton on the phone and posted them on the sheriff's office website asking for help in locating him.
On Aug. 13, a citizen tip came into the sheriff's office that the suspect had been spotted on U.S. Highway 62/412 driving a 2016 SUV with Louisiana license plates. Deputies responded and saw the driver turn into a restaurant in the Walmart area. Croxton was reported to have left his vehicle and run into the restaurant. He quickly exited the building on the opposite side and fled across Highway 62/412.
He was cornered and arrested near the Harbor Freight building.
Croxton admitted to placing the phone in the restroom and activating the video camera. He said he was trying to catch his girlfriend cheating on him with another man.
WebReadyTM Powered by WireReady® NSI