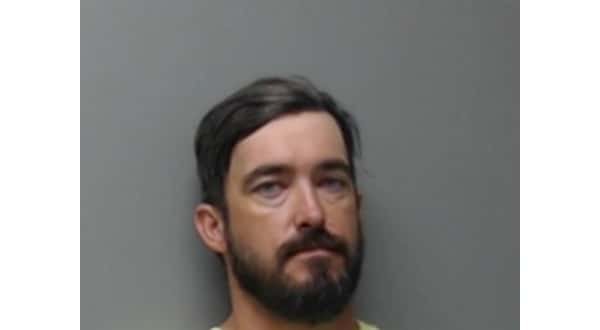 A Baxter County man is accused of chasing his wife with a rifle and shooting it with their children present. Thirty-four-year-old Zachariah Martin of rural Norfork was booked into the Baxter County Detention Center Sunday evening on a count of aggravated assault on a family or household member and two counts of second-degree endangering the welfare of a minor. He posted bond less than an hour later.
Baxter County 911 Dispatch was notified late Sunday afternoon of a physical domestic incident at a residence on Rim Shoals Lane. As authorities were on their way, 911 Dispatch advised they could hear gunshots in the background. The victim was reportedly being chased by her husband, identified as Martin, with a long rifle, and Martin's father was identified as the caller.
Authorities met the victim on Rim Shoals Lane. One deputy stayed with her as two others proceeded to the residence and made contact with Martin and his father. Martin first denied anything happened. His father then accused the victim of coming to the residence, slapping Martin while he was sleeping on the couch and leaving. Martin agreed with his father's account.
Martin initially denied a firearm was used, but deputies said 911 dispatchers reported hearing gunshots, and it was recorded. He then reportedly refused to answer the question.
When asked if he wanted to write a voluntary statement, Martin reportedly crumpled it up and threw it on the ground. He then took the statement his father declined to fill out and wrote he was attacked by his wife. Martin's eyes were reportedly bloodshot, and a deputy says he could smell the odor of intoxicants.
The victim told another deputy she was invited to the residence so Martin could see his children. They were reportedly present when she entered the residence and was allegedly attacked by Martin. The victim claims she attempted to flee outside with the children, but Martin grabbed a gun and trapped them in the residence. She managed to make it outdoors, but Martin allegedly continued to pursue her, pointed the gun at her and then fired it in the air.
The victim says she was able to enter her car, but he broke her windshield and jumped on the hood as she attempted to flee. He reportedly broke her mirror off and and pulled the windshield wipers off. A deputy says he noticed damage to the vehicle consistent with the victim's account.
The victim also says the gun Martin was carrying was black and appeared to be a semi-automatic rifle. One of the couple's children spoke with the deputy, and her account was consistent with the victim. A neighbor stated he heard gunshots sounding like a long rifle.
Martin's bond was set at $15,000, and he is scheduled to appear in Baxter County Circuit Court. A copy of the 911 recording was emailed to a Baxter County investigator.
WebReadyTM Powered by WireReady® NSI