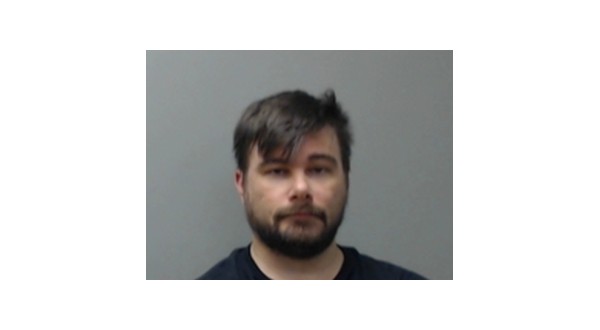 Photo: Andrew Smith
A rural Mountain Home man was arrested twice in one night. Thirty-two-year-old Andrew Smith has been in the Baxter County Detention Center since Saturday, after he allegedly violated a no-contact order filed by his wife.
According to the first incident report, a physical disturbance at a residence on Finch Drive was reported to Baxter County 911 dispatch just after 7 p.m. A male was reportedly angry, after the female caller locked him in the garage with two children. One deputy arrived and spoke with the male, identified as Smith. Another deputy arrived and spoke with the female, identified as Smith's wife. She said there was a 4-month-old child in the residence that is Smith's child and a 7-year-old boy that isn't.
Before the 911 call, Smith's wife reportedly told him she puts the children in daycare because she doesn't trust him with them. The argument got heated, and Smith allegedly went to the garage, after he told his wife she would never see her children again. She claimed she locked the door to keep him away because she was afraid he would hurt her.
Smith reportedly beat on the door to get back in the house and eventually did. His wife says she was in the back room attempting to stay away from him with her child when he shoved her. No injuries were reported from the push.
Smith's wife says she is afraid for the safety of her and her children and asked the deputy to arrest him on domestic abuse charges. When advised he was being arrested, Smith denied touching his wife. He was escorted into the house to get a shirt and reportedly began yelling at his wife. He was then escorted to a patrol car, transported to the Baxter County Detention Center and booked on a count of third-degree assault on a family or household member.
Smith was released nearly an hour after being booked when he posted a bond of $480. Just after 10 p.m., Smith's wife again called dispatch believing her husband was back at the residence because she heard the garage door open. As a deputy was enroute, he was advised Smith called asking for an officer to go with him to get some clothes from the residence, but was told he would have to wait until after 8 a.m. Sunday because it was too late in the night.
The deputy arrived and spotted an SUV running in the driveway. The deputy approached the vehicle, and the driver stated the occupants were friends giving Smith a ride to get some of his belongings. Smith then walked out of a door inside the garage and stated he was already at the residence when he requested a deputy. He reportedly said he knew he was violating the no-contact order, but he just wanted his clothes. His wife stated he attempted to open the door from the garage to the kitchen, but she had it locked.
Smith was returned to the detention center on a charge of violation of a no-contact order. He is being held without bond.
WebReadyTM Powered by WireReady® NSI