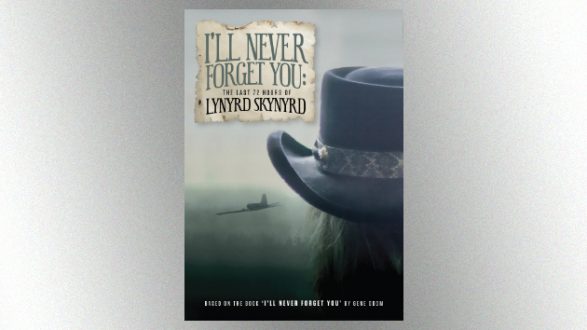 MVD Entertainment GroupA new documentary focusing on the 1977 plane crash that killed Lynyrd Skynyrd frontman Ronnie Van Zandt, guitarist Steve Gaines and several others, will be released on DVD on December 13.
I'll Never Forget You: The Last 72 Hours of Lynyrd Skynyrd features new interviews with three survivors of the accident: Skynyrd backup singer Leslie Hawkins, security guard Gene Odom and guitar tech Craig Reed, and includes their firsthand recollections of the tragic incident.
In the film, Hawkins, Odom and Reed discuss the fun times they had with the band, and recall the hours leading up to the accident, the harrowing crash itself and its aftermath. The documentary also includes archival footage, dramatic reenactment of events and a computer-generated simulation of the crash.
In addition, the movie features rare interviews with the first four responders to the accident, filmed at the site of the crash in Gillsburg, Mississippi. Besides Van Zant and Steve Gaines, the tragedy claimed the lives of Skynyrd backing vocalist Cassie Gaines — Steve's sister — the band's assistant road manager, Dean Kilpatrick, and the plane's pilot and co-pilot.
The doc is based on Odom's 1983 memoir, I'll Never Forget You.
A trailer for the film features a clip in which Odom admits that he argued with the pilot prior to the flight regarding a problem with the plane, and laments that he didn't insist that the issue be fixed before the band took off.
"I should've stopped the plane," he declares. "I didn't, and that would eat me up for years, and it still does."
Copyright © 2019, ABC Audio. All rights reserved.