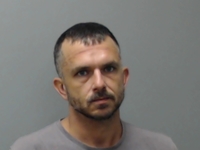 Photo: Jason Christopher Frye
A man who wanted to get back at someone he said owed him money took his revenge out on the wrong house and wound up in jail.
Thirty-six-year-old Jason Christopher Frye of Mountain Home is charged with residential burglary, criminal mischief and tampering with physical evidence.
Frye and his co-defendant, 24-year-old Ariel Beck, appeared in Baxter County Circuit Court Thursday. They were both ordered to reappear Dec. 5, which is the last day to accept any plea offers made by the prosecution.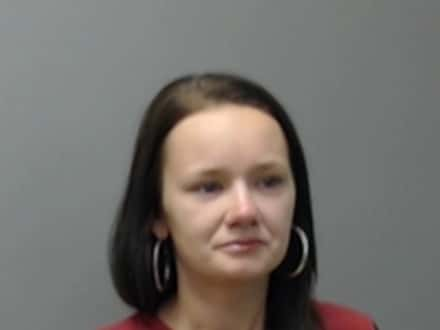 Photo: Ariel Beck
The owner of the residence Frye chose to attack lives in Indiana. The alarm system at the home along Hicks Road alerted him at his residence in Indiana something was amiss at his Baxter County property. He checked his surveillance cameras on his computer and saw they had picked up a male and female at the home and the out-of-state-owner contacted the Baxter County Sheriff's Office to report what he had seen.
When deputies arrived, the two suspects had left the scene, but a significant amount of damage had been done to items in the front yard. The victim said the incident had been taped, and he would provide investigators with a copy. He also placed a security camera capture of the two suspects on social media and received a tip the intruders were Frye and Beck.
Frye was also picked up on the surveillance cameras on Sept. 7 knocking on the front door of the residence, but getting no answer and leaving. He returned Sept. 12 and knocked on the door again, and he claimed it popped open somehow.
According to the probable cause affidavit, Frye made contact with the Indiana homeowner via social media and admitted he was the one who had done the damage at the man's home in Baxter County thinking he was exacting revenge on his debtor.
The homeowner reported a number of lawn statutes in his yard were damaged, a mail box, wagon wheel and porch railing were destroyed, and two exterior surveillance cameras also sustained damage.
Beck was also arrested on allegations she had been with Frye when the attack on the wrong house took place.
Judging from court records, Frye and Beck have been having a somewhat rocky time in their relationship. Frye applied for an Order of Protection in mid-August alleging Beck had been court ordered to move from his house, but had refused to go. In the affidavit seeking the Order of Protection, Frye refers to Beck as "very violent, physical and abusive." The affidavit also alleges Beck was stealing money and "much needed" pain medication from Frye.
On Thursday, Frye filed a request to have the petition seeking the Order of Protection dismissed.
Two days after they were alleged to have damaged the Indiana homeowner's property, Beck called the Baxter County Sheriff's Office and reported it was Frye who was harassing her.
Also, just a day after the attack on the house, Frye was arrested after he became involved in what was described in a sheriff's office incident report as a loud and profane verbal fight with his father who lives along County Road 27. When a Baxter County deputy arrived, Frye contended he had come to ask his father for financial help, but his parent started yelling at him. Frye was reported by the deputy to have launched into a discussion of his "abusive childhood."
Frye's father told the deputy his son had come to his residence and started yelling and cursing. He said he did not want his son arrested, but did want him off the property with instructions not to return. Frye was reported to have departed. However, four minutes after the deputy left, Frye came back to his father's residence and was reported in a 911 call to be "causing problems." Two deputies went to the father's house on the second call and took Frye into custody. He was booked into the Baxter County jail and charged with criminal trespass and obstructing governmental operations.
In addition to being a co-defendant with Frye in damaging the house along Hicks Road, Beck faces an unrelated charge stemming from her taking a money order inadvertently left by another person on the counter at a local business.
Both Frye and Beck are free on bond.
WebReadyTM Powered by WireReady® NSI