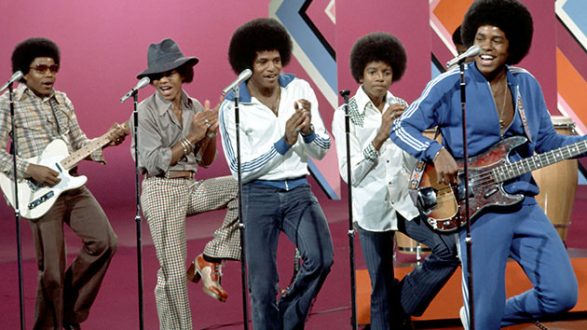 The Jackson 5 in 1973; Michael Ochs Archives/Getty Images
The Jackson 5 is barely mentioned in the new HBO documentary about the famed Apollo Theater in New York City, and one of Michael Jackson's nephews wonders if a lawsuit over the controversial Leaving Neverland docuseries is the reason.
"How dare you erase black music history. Where is The Jackson 5???" Tito Jackson's son Taj Jackson tweeted. "The group you helped launch on your stage. Black artists and celebs need to take note. This can happen to you too in the future. Not just my family. I'm so disappointed. Did @HBO @HBODocs make you edit them out?"
The Michael Jackson estate sued the cable network over the docuseries Leaving Neverland, which details alleged child sex abuse claims against Michael. The lawsuit charges that the series is in violation of a nondisparagement clause stemming from HBO's 1992 agreement to air a concert film of Jackson's Dangerous tour.
"Black music history should not be altered or tampered with for the sake of any corporation," Taj continued. "We need to protect our history. Still waiting for some kind of answer."
Showtime at the Apollo winner Danielle Fiers agrees that the documentary doesn't do justice to the former Motown stars.
"I just watched this lackluster doc about the famed @ApolloTheater and was SUPER CONFUSED when I saw only ONE CLIP of the J5 in the very beginning," she tweeted. "As an Apollo winner myself, I'm appalled to say the least. I spoke about the J5 during my interview on the show! They are LEGENDS!!"
The Apollo documentary, which premiered November 6, includes performances by James Brown, Aretha Franklin, Ella Fitzgerald, Richard Pryor, plus interviews with Smokey Robinson, Paul McCartney, Patti LaBelle, Angela Bassett, Jamie Foxx and Common.
The Jackson 5 launched their legendary career after winning the Apollo's signature Amateur Night contest in 1967.
Copyright © 2019, ABC Audio. All rights reserved.