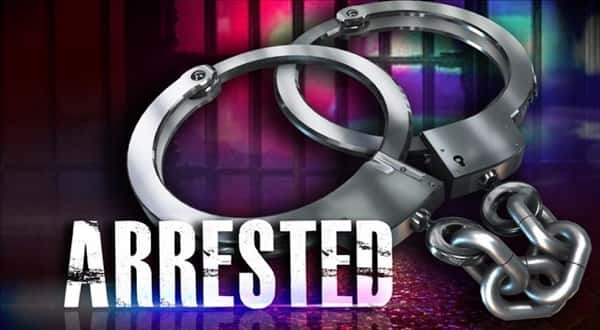 A Marion County couple, 27-year-old Shelly Sexton and James Turner, whose age was not available, has been arrested after law enforcement responded to a scene where they found not one, not two, but three fights.
Once the dust settled and the details were sorted out, law enforcement learned the altercations began after an argument between two children over video games.
According to the probable cause affidavit, a call was received on the evening of Nov. 7 with a woman reporting she could hear fighting at a residence along Happy Hollow Lane in Everton. While in route, two more calls were received regarding the incident, with Sexton's mother reporting hearing shots being fired at her daughter's residence.
Officers arrived to find Sexton, Turner and two other men.
Sexton told officers the couple's children began to argue over video games. Turner then reportedly threw their game consoles into the yard.
When she attempted to get the children into a bedroom, the first fight began between Sexton and Turner. Turner allegedly grabbed Sexton by her neck and slammed her against a dresser. He also reportedly punched the tv behind his girlfriend's head three times.
The second fight was reportedly between the couple and a man who reported he heard Sexton and Turner fighting and came to protect the female.
The man told law enforcement when he arrived, he was confronted and pushed by Turner and his father, leading to a third fight. Turner said the man "cocked a gun" at his head. Sexton then came outside the residence and fired two shots into the ground to break up the confrontation.
Both Turner and Sexton were arrested and charged with misdemeanor counts of third-degree domestic battery.
Sexton was also charged with a felony count of aggravated assault on a family or household member. Her .9mm Ruger was seized and her bond was set at $10,000.
WebReadyTM Powered by WireReady® NSI