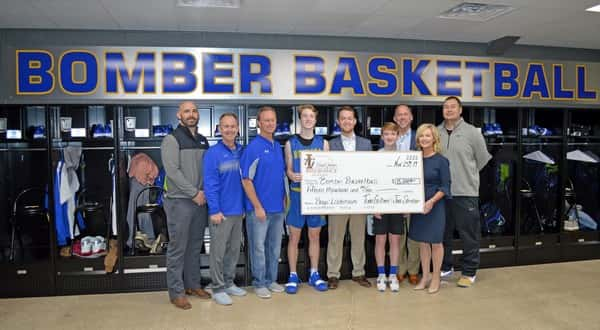 A facility used by the Mountain Home High School boys' basketball team has undergone a major facelift. Todd Gilbert and Jodi Strother have donated $15,000 to cover the majority of the cost of renovations to the Bombers' locker room at the Hangar.
Mountain Home head coach Josh Fulcher says the idea for the transformation to the locker room started with conversations during the summer months when Gilbert and Strother asked him about any needs the program may have.

Listen:


Gilbert and Strother are both Mountain Home alums and were active student athletes in high school. Their four sons, including current varsity guard Wyatt Gilbert, have also been heavily involved in athletics – especially the basketball program.
Gilbert says he believes their initial donation probably would have cost $25,000. However, they were able to partner with the school's maintenance department with electricians and other professionals to handle the labor.
Fulcher says the donation shows how crucial community support is to the success of the program, and in turn, he and other athletic officials at Mountain Home preach to the athletes on the importance of being stewards of the community.

Listen:


Strother says she hopes their donation inspires others to get involved and make impacts within the school district.
WebReadyTM Powered by WireReady® NSI