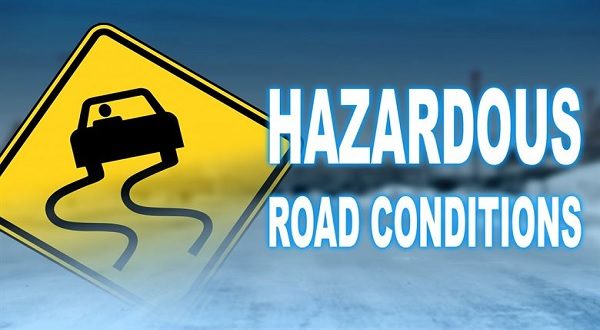 North Central Arkansas appears to have avoided icy roads following Saturday's wintry mix, but there may be some highways in southern Missouri in which motorists will want to use extra caution.
According to the Missouri Department of Transportation's Traveler Information Map, Missouri Highway 5 is partly covered starting at Wasola in northern Ozark County and traveling further north through Ava in Douglas County and to Mansfield in Wright County. Missouri Highway 14 is also partly covered following Saturday's snowfall from downtown Ava and traveling northwest to Dogwood.
Most other highways in Southern Missouri are clear or mostly clear, but some roads remain closed due to flooding issues. In Ozark County, Missouri Route T at Mammoth, Missouri Route H near the Patrick Bridge Access, Missouri Highway 181 near Sycamore and Missouri Highway 95 near Souder are all closed. According to MoDOT, a portion of Missouri Highway 142 west of Moody in Howell County is also closed following the heavy rains.
The Mountain Home Police Department and the sheriff's offices in Baxter and Marion counties do not have any reports of icy or slushy roads, but five Marion County roads remain barricaded due to high waters. According to Sheriff Clinton Evans, Marion County Roads 3005, 4042, 4010, 6001 and 4021 are not passable following Friday night's storms and heavy rainfall. The roads will be blocked off until further notice. In addition, the Searcy County Sheriff's Office Facebook had pictures of flooding on Arkansas Highway 27 and South Street in downtown Marshall, and they report Highway 27 and Ozark Street near Friendship was also flooded.
After the storms on Friday, some new reports of damage have been received. KTLO, Classic Hits and The Boot weather watcher Kathy Yount says she and some of her neighbors in the Hand Cove area had wind damage with trees knocked down.
Entergy Arkansas is still reporting area residents without power just before 7 a.m. Sunday. Marion County has 42 residents experiencing an outage, and another 13 Entergy customers are without power in Searcy County.
At KTLO, Classic Hits and The Boot, the official reporting stations for the National Weather Service in Mountain Home, a record was set this weekend in rainfall. The 2.3 inches of rain recorded Saturday at 7 a.m. broke the previous mark of 1.97 set for that day in 1975. An additional .15″ of a wintry mix was recorded at 7 a.m. Sunday. For the last three days, the total rainfall was 3.4 inches.
WebReadyTM Powered by WireReady® NSI