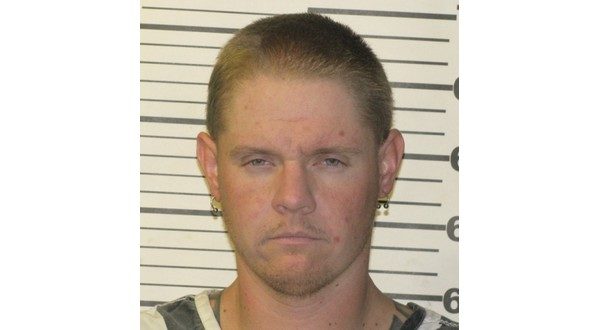 Photo: Timothy K. Sprague
A bond reduction hearing is set for Tuesday in Ozark County for 30-year-old Timothy K. Sprague of Gainesville. Sprague is charged in connection with an incident in late December in which he is alleged to have held a woman against her will, threatened her and punched her in the face.
The Ozark County Times reports when law enforcement arrived on the scene, Sprague reportedly had a .45-caliber pistol with two magazines, an SKS rifle with an attached magazine and two baggies of methamphetamine.
According to the probable cause statement filed in the case, Ozark County Sheriff Darrin Reed, two deputies from his department and a Missouri State Highway Patrol trooper responded to Sprague's residence along State Highway 181 in Gainesville, after receiving a tip the woman was being held against her will.
A concerned individual reportedly showed the officers text messages he'd received from a woman who said she was being held at the house and was afraid. The woman also reportedly texted the individual she'd already been hit in the face and threats were made to break her cellphone.
An unnamed individual living at the residence answered the officers' knock and gave them consent to search the home. The individual reportedly told officers Sprague occupied the basement of the home.
Officers found Sprague in a downstairs bedroom and a woman in a nearby bathroom. The report notes the woman appeared to be in good health, but asked the officers to help her leave the house.
Two .45-caliber magazines with bullets in them were in plain view. A family member had told the officers Sprague possessed a .45-caliber pistol, but the gun had been taken away from him and hidden due to his "erratic behavior."
Sprague later surrendered the pistol to officers and admitted the gun belonged to him.
An SKS rifle with an attached magazine was found in a common area, and two bags containing a crystal substance field testing positive for methamphetamine were found in a TV center in the basement.
Sprague was convicted of two counts of endangering the welfare of a child in 2013. Because he is a convicted felon, he is prohibited from possessing any firearm.
Sprague is being held in the Ozark County jail on a $15,000 cash-only bond.
WebReadyTM Powered by WireReady® NSI