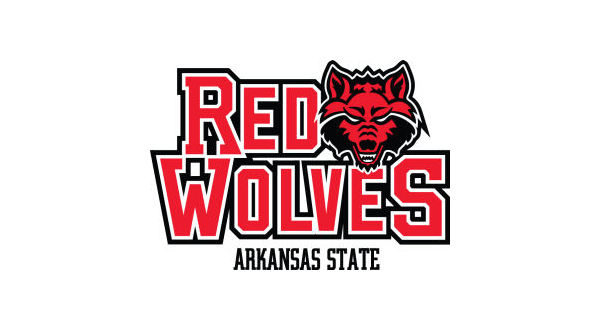 ATLANTA – On Thursday night at the GSU Sports Arena Arkansas State dropped a 67-56 decision to Georgia State.
The Red Wolves (9-12, 6-4 SBC) held a five-point halftime lead, but the Panthers (5-16, 2-8) outscored A-State 46-30 in the second half, including 27-9 in the fourth quarter to get the win.
Payton Tennison, a graduate of Valley Springs High School, led A-State with 18 points on six three-pointers, with 12 of her points coming in the first half. Three other Red Wolves scored in double figures, including Peyton Martin (14), Jireh Washington (12) and Jada Ford (10). Morgan Wallace grabbed a game-high 11 rebounds while Martin swatted away a pair of shots.
Georgia State was led in scoring by Taylor Hosendove's 18 points and 10 rebounds, with 16 of her points coming in the second half. Moriah Taylor added 14 points off the bench on five made baskets (four threes) while Taylor Henderson chipped in 11 and nine boards.
A-State opened up on a 6-0 run on buckets by Washington and Martin before the Panthers scored four straight. A pair of free throws by Martin and a trey by Tennison then stretched the lead out to seven at 11-4. Taylor knocked down a jumper for the Panthers with under two minutes left in the quarter, but the Red Wolves responded with a fastbreak dish from Wallace to Ford with 41 seconds to go to give the Scarlet and Black a 13-6 lead after the first 10 minutes.
Georgia State scored the first bucket of the second on an inside jumper by Joelle Johnson to cut it to 13-8, but the Red Wolves responded with a 5-0 run on a fastbreak layup by Ford followed by another three by Tennison to give A-State a double-digit lead. GSU then clawed back with four straight to cut it down to a six-point deficit with under five to go in the half.
The Panthers managed to chip away at the margin, going on a 7-0 run to make it a three-point game with 4:28 to go before Tennison knocked down two more threes to make it 24-18 with 2:12 left. GSU once again cut it to three with a minute to go, but Washington drove to the basket with the clock winding down to hand A-State a 26-21 halftime lead.
GSU's Kamryn Dziak knocked down a corner three to make it 26-24, but a pair of free throws by Martin once again made it a two-score contest. Facing a two-point lead, Washington found Tennison for her fifth trey of the night, followed by a layup by Washington to make it 33-26. After Henderson's jumper cut the deficit to 5, Martin scored four straight, including a three-point play at the 5:21 mark in the third to make it 37-28.
A-State managed to hold off the Panthers to close the third, despite it being a four-point game with under two minutes to go. There, Ford and Tennison knocked down back-to-back treys to once again make it a 10-point affair. Taylor closed the period with a three with 21 seconds to go, as A-State took a 47-40 lead into the fourth quarter.
Georgia State scored 11 unanswered to open the fourth before calling a timeout leading 51-47 with 7:10 to go. After the timeout, the Panthers scored seven more to complete an 18-0 run before Martin knocked down a layup with 4:46 to go to make it 58-49.
Georgia State's largest lead came when Henderson hit a jumper at the 3:36 mark to give the Panthers a 13-point advantage, but A-State would fight back to within seven with a minute left by going on a 7-0 run. GSU closed it out with four free throws to take the 11-point win.
Arkansas State closes out its road swing at 1 p.m. CT Saturday afternoon in Statesboro, taking on Georgia Southern.
WebReadyTM Powered by WireReady® NSI