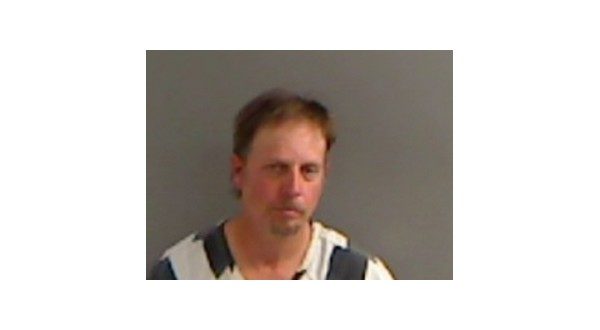 Photo: Harold Saeler
A Marion County man facing charges in both Baxter and Marion counties has been sentenced to 10 years in the Arkansas Department of Correction.
Online court documents indicate 49-year-old Harold Saeler of Yellville pled guilty to a felony count of theft of property in Marion County Circuit Court Wednesday before Judge John Putman. The charge is in connection with the reported theft of a vehicle and trailer from a Marion County business in early March last year.
According to the probable cause affidavit, a Marion County deputy located Saeler at a residence in Peel with jumper cables in his hands. A diesel truck was observed behind the residence with the hood up.
Saeler told the deputy the owner of the residence was not at home and gave him a fictitious name when asked for his identification.
The deputy noted he knew Saeler's true identity and could also see white paint exposed on the black truck.
Saeler told the officer he was attempting to start the truck he said belonged to him.
The deputy advised Saeler he believed the truck was one reported stolen from a Marion County business. After confirmation with dispatch he had indeed located the missing truck, Saeler was placed under arrest.
In an interview at the Marion County Detention Center, Saeler reportedly said he had stolen the truck and trailer. He said he could not remember a lot of the details because he had taken a lot of Xanax pills.
He said he remembered dropping the trailer at the state line going toward Branson and hiding the truck in the woods from time to time.
Then, in August last year, Saeler was arrested and charged in Baxter County with three felony drug offenses. He was also charged as a habitual offender.
A Baxter County deputy was assisting Lakeview Police on an unrelated case when methamphetamine and Oxycontin were found concealed in a flashlight in Saeler's possession.
The terms of Saeler's plea agreement stipulate the sentences from the two counties will run concurrently.
WebReadyTM Powered by WireReady® NSI