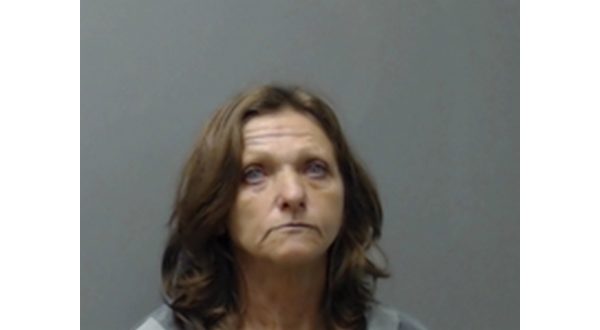 Photo: Rebecca Martin
A Mountain Home woman whose involvement in the illegal drug business has caused her to lose her home and who has been in trouble with the law since 1999 was sentenced to 15 years in prison during a session of Baxter County Circuit Court Thursday.
Circuit Judge John Putman told 55-year-old Rebecca Martin that prison, "may well save your life. You have no control over your life now because of drugs."
The latest charges to be filed against Martin stem from her arrest by an Arkansas State Police trooper at a convenience store along Buzzard Roost Road in late December last year.
In checking the license plate of a vehicle sitting at a gas pump, the trooper found it was registered to Martin, and she had an active warrant for her arrest due to her felony probation for numerous drug charges.
When Martin finished pumping gas into her vehicle, the trooper advised her he wanted to speak with her. She was reported to have become argumentative, wanting to know why she was being questioned.
At one point, Martin was said to have started walking toward the driver's side of her truck, and the trooper reported he saw her reach in her pocket and put something down the front of her pants.
The trooper reported grabbing her arm, and Martin pulling away. She was cuffed and brought to the Baxter County jail.
The trooper said Martin continued to deny she had put anything down the front of her pants. When a female jailer searched her, however, 4.3 grams of a substance field testing positive for methamphetamine was found in Martin's clothing.
She has been an inmate in the county jail since her arrest Dec. 22 last year, with bond set at almost $75,500.
Electronic court records show some of the charges against Martin were dropped after courts ruled evidence in those cases was illegally seized by investigators due to defects in affidavits on which search warrants were obtained.
Martin also lost her home along County Road 30 because of her involvement in the drug business. It was seized and sold by the state in July 2018. Martin had allegedly used lottery winnings to retired debt on the property.
WebReadyTM Powered by WireReady® NSI