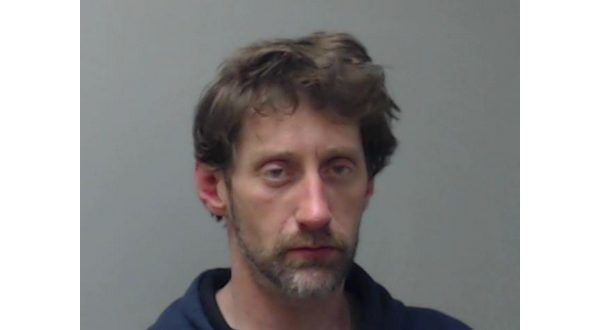 Photo: David Scott Albrecht
A Gassville man arrested for theft now faces additional charges after he attacked a jailer at the Baxter County Detention Center.Thirty-seven-year-old David Scott Albrecht is being held on a $20,000 bond after the incidents occurring Saturday near Midway and at the jail.Authorities received a report of a missing vehicle on Saturday morning from victims at a residence who allowed Albrecht to stay the night. When the residents woke up, they found their vehicle missing, along with $80 cash, several DVD movies and articles of clothing, among other personal belongings, with Albrecht nowhere to be found.
After an alert was issued for law enforcement to be on the lookout for the missing vehicle, Sergeant Brian Davis of the Baxter County Sheriff's Office located the car at a convenience store, made contact with the driver and identified the man as Albrecht.
Albrecht was questioned and denied taking the vehicle without permission, but admitted taking the cash, which was later returned to the victims. Other items missing from the home were located in the car, along with a gold coin necklace and gold bracelet Albrecht was wearing, which were allegedly stolen from the residence.
As Albrecht was being booked into the detention center, he began to scream and shout obscenities, bang on a cell door and refused to follow commands from the jail staff. After being placed in a restraint chair on two occasions, Albrecht was returned to his cell. Corporal Ethan Raymond went to check on Albrecht and found him sticking his head into the cell's toilet.
Corporal Raymond instructed Albrecht to get up, but he refused. Albrecht then attacked the jailer and struck Raymond in the chest, knocking the wind out of the officer. Jailers were able to subdue Albrecht at that point and placed him in a restraint chair for a third time.
Albrecht faces one felony count of theft of property and felony second-degree battery on a law enforcement or corrections officer. He also faces two misdemeanor theft of property counts and misdemeanor driving on a suspended license.
WebReadyTM Powered by WireReady® NSI