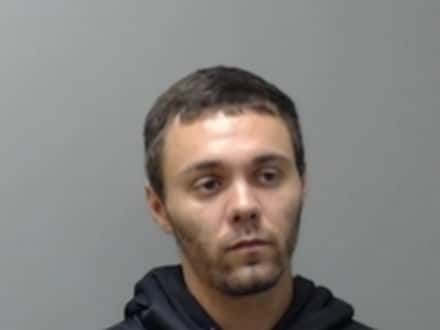 Photo: Tanner Ray Sebold
A 25-year-old Mountain Home man was given a 12-year prison sentence on a number of felony charges during a session of Baxter County Circuit Court Thursday.
Tanner Ray Sebold pled to four cases against him in Baxter County and still faces charges in a Marion County case.
Circuit Judge Gordon Webb approved a plan allowing Sebold to remain free until his girlfriend gives birth to the couple's child, which should be soon. Sebold was ordered to report to the Baxter County jail within 24 hours of the birth.
The arrests leading to charges being filed against Sebold last year began in May, with the latest occurring Oct. 30.
Oct. 30 – Officers conducted a search of a room at the Executive Inn in Mountain Home as part of an investigation into stolen handguns. According to the probable cause affidavit, Sebold was found in the room. He had in his possession two small plastic bags containing a white crystalline substance and a glass smoking pipe. Police also found a handgun reported stolen in Sebold's pants pocket. Sebold pled guilty to the charges stemming from the incident.
Sept. 24 – A Mountain Home Police Department (MHPD) officer stopped a pickup truck on Ninth Street for a minor traffic infraction. Sebold was listed as a passenger. During the stop, two other MHPD officers arrived on the scene. When Sebold got out of the vehicle, officers saw a loaded revolver at his feet. Another gun was located in the pickup. It was reported to have been defaced making the serial numbers almost unreadable. The driver of the truck, identified as 28-year-old Jessica Raymond, had her 2-year-old daughter with her. The Arkansas Department of Human Services took custody of the child.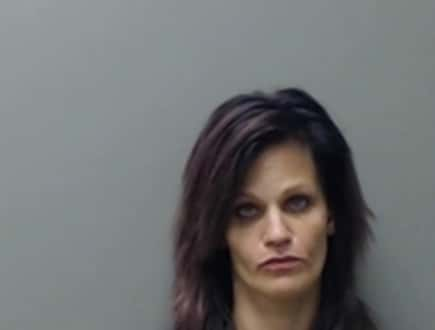 Photo: Jessica Raymond
Another passenger was reported to have been 24-year-old Kendrick Sebree. Sebold pled guilty to the charges stemming from the traffic stop, included possession of a defaced firearm, possession of methamphetamine and drug paraphernalia.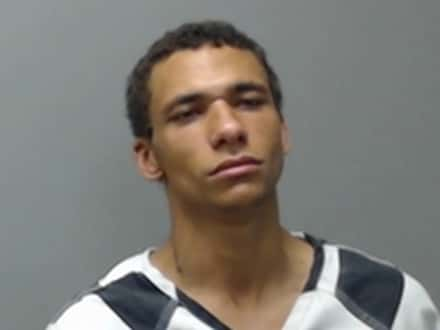 Photo: Kendrick Sebree
According to court records, the only occupant of the truck who had not faced mainly drug-related felony charges in the past was the 2-year-old.
Aug. 29 – Officers interviewed a woman at Baxter Regional Medical Center who said Sebold was her boyfriend. She said he had been verbally abusive since the first of the year, and the abuse had recently turned physical. According to the probable cause affidavit, the victim, who said at the time she was 12-weeks pregnant with Sebold's child, reported he had tried to hit her in the stomach, choked her several times, hit her in the face with his fist and slammed car doors on her. She said Sebold had told her to kill herself. The woman's 4-year-old son lives in the home and the victim allegedly said Sebold had been verbally abusive to the boy calling him stupid and retarded. Sebold was accused of slapping the 4-year-old "hard" on the back of the head because he was being a "picky eater." The woman said she went to the aid of her son and was beaten by her boyfriend. The victim told investigators from the beginning she did not want charges brought against Sebold. The officer took the information to prosecutors and it was decided to file two felony counts of second-degree domestic battering against him.
Sebold became emotional when a deputy prosecutor read the probable cause affidavit outlining what the state felt it could prove if the case went to trial. He pled "no contest" to the charges in this case.
May 11 – The "Pokémon arrest" was the first in the Sebold series in Baxter county. He was initially stopped by an Arkansas State Police trooper for driving without headlights. The trooper reported when he approached the vehicle, Sebold "immediately started explaining to me he was just looking for Pokémon." Sebold may have been referring to Pokémon Go, a popular game where players use the GPS data and clock in their cellphones to show Pokémon characters in the player's current physical location. The characters can be captured by firing a "poke ball." The trooper quickly found out Sebold had a suspended driver's license and two outstanding arrest warrants. The trooper said he could also smell marijuana, and Sebold admitted he had "smoked about four hours ago." As a result of the traffic stop, Sebold was charged with possession of methamphetamine and cocaine, possession of an instrument of crime and a number of misdemeanors, including possessing a small amount of marijuana, driving without headlights and drunk driving/drugs. Sebold pled guilty to the charges in the case.
Sebold also has an active drug-related case in Marion County. According to the probable cause affidavit, he was arrested twice in the same day in late August last year. He was first stopped by an Arkansas State Police trooper and taken to the Marion County Sheriff's Office on an outstanding warrant and driving on a suspended license. His girlfriend bonded him out of jail. They were apparently stopped and arrested a second time when Sebold was seen again driving without a valid license – this time by Marion County deputies.
Sebold was alleged to have told the deputies his pregnant girlfriend was having cramps, and he was trying to get her to the hospital. First responders and an ambulance were called to the scene.
A search revealed a small plastic bag containing a white crystal substance believed to be methamphetamine in Sebold's wallet. A glass pipe commonly used to ingest drugs was found in the vehicle.
The two-arrests-in-one-day incident took place Aug. 29, 2019, but charges were not filed for record until Jan. 6, according to a stamp affixed to the documents by the Marion County Clerk's Office.
Sebold is due to make an appearance in his Marion County case May 13.
WebReadyTM Powered by WireReady® NSI