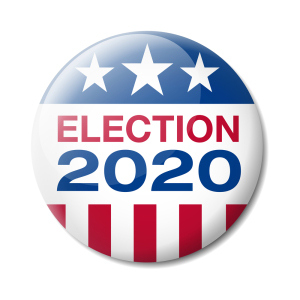 Arkansans will join voters from 13 other states and American Samoa for the Super Tuesday primaries.Polls will be open from 7:30 until 7:30 Tuesday for the both the Democratic and Republican primaries.
Baxter and Marion county voters may choose to vote at any of the vote centers open in each county.Vote centers in Baxter County include: the Baxter County Courthouse, 1 East Seventh Street in Mountain Home; Baxter County Training Center, 170 Dillard Drive in Midway; Big Flat City Hall, State Highway 14; Eastside Baptist Church, 718 East Ninth Street in Mountain Home; Henderson Fire Station, 12487 U.S. Highway 62 East; Lakeview City Hall, 14 Skyles Lane; Lone Rock Baptist Church, 6726 Push Mountain Road; Northeast Lakeside Fire Station, 5520 Highway 62 East in Mountain Home; Norfork First Baptist Church, 36 Second Street in Norfork; Salesville City Hall, 46 Gillespie Street; Twin Lakes Plaza, 759 U.S. Highway 62 Business in Mountain Home; and Wesley United Methodist Church, 179 Memory Lane in Cotter.Marion County vote centers are located at: Bruno-Pyatt Public Schools, 4754 State Highway 125 South in Eros; Bull Shoals City Hall, 706 C.S. Woods Boulevard; Caney Fire Department, 11012 State Highway 14 South; Flippin High School 103 Alford Street; Lakeway Firehouse, 55 MC Road 3055; the Marion County Fairgrounds, 513 E. Seawell in Summit; and the Promiseland Community Building, located at 6178 Promise Land Road.
Voters in Baxter County will have a light ballot, regardless of party. In the Democratic primary, voters will only be able to choose a candidate for president.
Republican primary voters will decide on a race for state representative for District 100 between incumbent Nelda Speaks and challenger Paige Dillard Evans, with the winner to face Libertarian Kevin Vornheder in the general election. Incumbent Dirk Waldrop will face challenger Mary E. Glotzl for justice of the peace from District 4, while Roger D. Steele and Reginald Zachary Watson will face off for the JP slot from District 8. There is one constable race, as David A. Witherington faces Douglas E. Stephens for the District 1 position. There are also three candidates for president on the ballot.
Residents of Mountain Home will also be voting on a proposal to approve Sunday liquor sales in the city. The proposal appears on both the Democratic and Republican primary ballots.
Marion County voters have just two ballot races, as incumbent Raymond Mayo attempts to retain his JP District 5 seat against challenger James Underwood. Citizens of Flippin will be asked to approve a city sales tax.
Two races are on the ballot in Izard County, as incumbent Randy "Hank" Sherrell faces John O. Walker for Position 3 on the quorum court. In Melbourne, there is one school board race as Jason Miller and Lisa Manry square off for Position 1.
Fulton County will see a three-way race for the Viola School Board with incumbent Charlie Wray taking on challengers Monica L. Winstead and Chris Waltrip.
Stone County voters are being asked to approve a temporary one-half cent sales tax for construction of a new jail and an ongoing one-quarter cent sales tax for operations and maintenance of a new jail. The quorum court remains under a directive from the Arkansas Criminal Detention Facilities Review Committee to raise the current Stone County Jail to minimum standards. Without a new jail, Stone County will be forced to find other ways to house its prisoners.
One statewide race is on the ballot, as Judge Morgan "Chip" Welch and Barbara Womack-Webb square off for the State Supreme Court, Position 4 slot.
Stay up-to-date on election results after the polls close with results on KTLO-FM 97.9 and by visiting ktlo.com/electioncentral brought to you by your local H&R Block. You can also find valuable voting information there such as the locations of Baxter and Marion county vote centers; Voter View from the Arkansas Secretary of State for sample ballots; an district maps for the Arkansas State Senate and House, the United States Senate districts in Arkansas and the U.S. Congress district map.
WebReadyTM Powered by WireReady® NSI