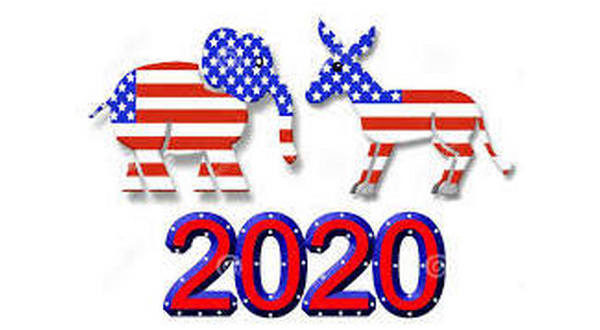 Arkansas's primary election was part of Super Tuesday, and the results include Sunday alcohol sales being approved in the city of Mountain Home. A total of 1,376 city residents voted in favor of the measure for 54% of the vote total. There were 1,191 voters against the measure for 46%.
Elsewhere in Baxter County, Dirk Waldrop will keep his justice of the peace seat for District 4. The Republican incumbent ended up with 351 votes for 64%, and challenger Mary E. Glotzl had 197 votes for 36%. Waldrop will not have a challenger in the general election.
Roger D. Steele will be the new justice of the peace for District 8. The Republican garnered 351 votes for 75%, and Reginald Zachary Watson finished with 117 votes for 25%. Steele will not face an opponent in November, and he'll succeed Edna Fusco, who did not file for re-election.
District 1 will have a new constable, after Douglas E. Stephens defeated incumbent David A. Witherington in the Republican primary. Stephens came away with 405 votes for 66%, and Witherington had 206 votes for 34%. Stephens will face independent candidate James Higgins in November.
In Marion County, Flippin's second attempt at a city sales tax had the same result as the first. The measure was voted down with 100 votes against for 56%. Seventy-nine citizens voted in favor of the measure for 44%.
Marion County's fifth district will have a new justice of the peace, after James Underwood won the Republican primary over incumbent Raymond Mayo. Underwood had 110 votes for 69%, and Mayo garnered 53 votes for 31%.
Marion County had just over 25% turnout. A total of 2,532 ballots were cast out of 10,092 registered voters.
In Fulton County, Charlie Wray was able to avoid a runoff to keep his seat on the Viola School Board. Wray had 279 votes for 56%. Chris Waltrip was second with 147 votes for 29%, and Monica L. Winstead had 76 votes for 15%.
In Izard County, District 3 justice of the peace Randy "Hank" Sherrell was able to win his Republican primary. The incumbent ended with 95 votes for 62%. Challenger John O. Walker had 59 votes for 38%.
In Searcy County, the justice of the peace for District 7 won his Republican primary. Robert Baysinger had 219 votes for 65%, and Ronald Garrison ended up with 120 votes for 35%.
Larry Dye will join fellow quorum court member Baysinger in winning his Republican primary race. Dye is the current JP for District 9, and he garnered 97 votes for 81%. Dye's challenger, Clayton Schaeffer Jr., had 23 votes for 19%.
Bill Sellers won the Republican primary for Searcy County District 1 constable. Sellers came away with 307 votes for 68%. Keith D. Karnes ended up with 144 votes for 32%.
In Stone County, voters approved of a tax to construct a new jail, but they voted down the measure to maintain it. A total of 1,648 residents voted in favor of the half-cent jail construction tax for 51%, and 1,574 voters decided against the measure for 49%. The quarter-cent jail operation tax ended up with 1,647 voters against the measure for 51%, and 1,584 residents voted in favor for 49%.
In the presidential race, Joe Biden won the Arkansas Democratic primary, and he ended up with the most votes in Baxter and Marion counties. Biden had 331 votes in Baxter County, Michael Bloomberg finished second with 160, and Bernie Sanders was third with 154 votes. In Marion County, Biden came away with 327 votes, Sanders was second with 206, and Bloomberg ended up third with 148 votes.
President Donald Trump dominated the Republican primary in Baxter and Marion counties. Trump had 5,595 votes in Baxter County, Bill Weld garnered 185 votes, and 62 went to Roque "Rocky" De La Fuente. In Marion County, Trump had 1,591 votes, Weld ended up with 24, and De La Fuente finished with 12 votes.
WebReadyTM Powered by WireReady® NSI