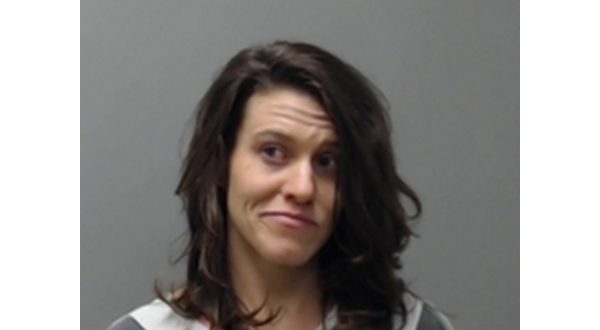 Photo: Casie Jean Pell
A Mountain Home woman who said she was in a residence to fix a door was arrested when the homeowner was contacted and said he did not know 27-year-old Casie Jean Pell.
Pell appeared during a session of Baxter County Circuit Court Thursday and entered a not guilty plea to charges of breaking or entering, resisting arrest, tampering with physical evidence, possession of drug paraphernalia and attempting to bring contraband into the Baxter County Detention Center.
Mountain Home Police officers were dispatched to a residence along Leonard Drive on March 1 to investigate a report of someone in the house that was not supposed to be. The residence involved in the alleged break-in was only a few houses down from an address Pell listed on some court forms.
The officers found Pell inside the house, and she told them the "fixing the door" story, which was debunked when the home's owner was contacted.
According to the probable cause affidavit, once Pell was told she was being arrested for breaking or entering, she began to walk away from the officers.
When an officer grabbed Pell by the arm, she began to resist until subdued and cuffed.
Pell was questioned about having anything illegal on her person and told if she took contraband into the jail, she would face an additional charge. She refused to respond.
After arriving at the jail, Pell was being taken out of the patrol car when she threw a glass smoking pipe on the ground where it shattered. The pipe was reported to be coated with a while residue field testing positive for methamphetamine.
Pell was ordered to reappear in Baxter County Circuit Court on March 12.
WebReadyTM Powered by WireReady® NSI