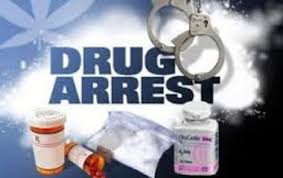 Two women are facing three felony drug-related charges, after their vehicle was searched at the checkpoint to the North Central Unit of the Arkansas Department of Correction (ADC) at Calico Rock Saturday.
According to the probable cause affidavits filed Tuesday, 61-year-old Karen Witham and 41-year-old Dawn Atlas face charges of possession of a controlled substance with the purpose to deliver, methamphetamine; use or possession with the purpose to use drug paraphernalia; and use or possession with the purpose to use drug paraphernalia with the purpose to manufacture methamphetamine. Other online unrelated cases indicate last known addresses for the women are in Garland County.
According to ADC policy, persons or vehicles on prison grounds are subject to being searched. The women reportedly pulled to the checkpoint in a vehicle driven by Witham, with Atlas as the passenger.During the course of a search, a bag was located in the trunk of the vehicle containing a crystalline substance field testing positive for methamphetamine, drug paraphernalia and a metal container with numerous pills. A bag was also located containing drug paraphernalia and green vegetable material.
In a post Miranda statement, Atlas claimed all the items except the pills were hers. Atlas reportedly failed a drug test for meth administered to her at the Izard County Sheriff's Office.
While attempting to speak with Witham, officers noted she was unable to sit still, rocked back and forth and showed signs of being under the influence of a stimulant. Witham refused to take a drug test.
Bonds for the women were set at $20,000 each.
WebReadyTM Powered by WireReady® NSI