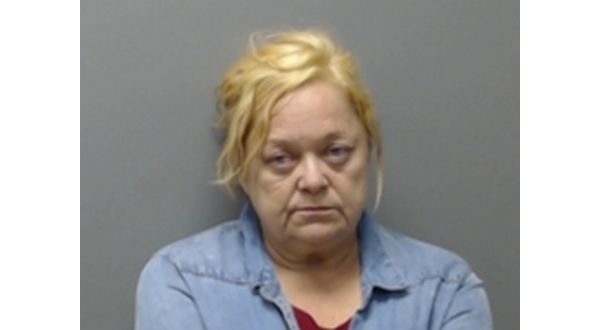 Photo: Penny Juanita Whitson
A Mountain Home woman has been arrested on new criminal charges, adding to an already long list of infractions committed during the past 22 years.
Fifty-six-year-old Penny Juanita Whitson's latest arrest came Friday. While investigating a breaking or entering case in which Whitson was allegedly involved, officers located her in a room at the Brass Door Motel at Gassville. According to the probable cause affidavit, when officers arrived, they saw Whitson standing in the open doorway to the room.
Whitson is a parolee with a waiver on file permitting warrantless searches. Officers located a set of digital scales in the room appearing to have methamphetamine and marijuana residue on them. A bottle of prescription medication belonging to the victim in the breaking or entering case was also located.
When arrested, Whitson was reported to be out on bond on other criminal cases, some set up in the very recent past.
According to the jail log, Whitson was booked into the detention center on a felony charge of possessing drug paraphernalia following her arrest Friday.
Whitson has been charged with criminal acts in Baxter, Boone, Faulkner, Marion and Madison counties, according to electronic court records.
Her charges have included theft of property, possession of drugs and drug paraphernalia, forgery, sneaking drugs into the Baxter County jail, breaking or entering and theft by receiving.
When she was arrested in April last year for possessing drugs and a stolen car in Marion County, court records indicate she had a total of 33 previous felony convictions in Arkansas and Missouri.
Whitson has served time in county jails and the state prison system. Her parole has been revoked by Arkansas Community Corrections.
She is picking up new charges much faster than the court system can complete the adjudication of older charges filed against her.
Whitson has four active Baxter County cases and one in Marion County, according to court records
Two of the Baxter County cases were filed in January, and two in June last year. The case dealing with her latest charge is yet to be set up.
She is now set to reappear in circuit court on two of her Baxter County cases in May and in August on the other two active cases.
Whitson has also been ordered to appear in court in Marion County in mid-August.
She remains locked up in the Baxter County jail.
WebReadyTM Powered by WireReady® NSI