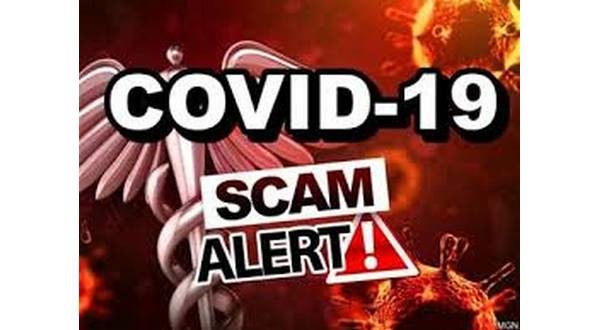 A frightening new scam has emerged during the COVID-19 pandemic across Arkansas, including the Twin Lakes Area.The scam involves unknown parties obtaining personal information, such as Social Security numbers and possibly salary numbers, and using that data to file an unemployment claim in the victim's name.
Amanda DePriest with the office of Arkansas Attorney General Leslie Rutledge says their agency has received approximately 120 reports of victims receiving notices advising they had applied for unemployment benefits, when they had not. She adds some consumers have been contacted directly by the scam artists, who are asking the victims to forward the proceeds to the con men.
Lieutenant Eddie Griffin with the Mountain Home Police Department says anyone that falls victim to the scam should follow these instructions.

Listen:


The Attorney General's Office adds the following recommended actions:
• After filing the police report, contact the Arkansas Department of Workforce Services' fraud hotline at 501-682-1058.
• Obtain new copies of the victim's reports from the three major credit reporting agencies (i.e., Equifax, TransUnion, and Experian) to confirm no additional lines of credit have been opened in his or her name and consider requesting a fraud alert or a security freeze in order to prevent additional fraudulent activity.
• If a victim of financial identity theft, apply for an identity theft passport with the Arkansas Attorney General's Office by submitting a copy of a police report and other relevant information. Identity theft passports are designed to assist consumers in proving their true identities.
This scam is different than most, as most victims have no indications they are targets of the scam, Griffin says.

Listen:


The Attorney General's Office says it is working with the Arkansas Department of Workforce Services, unemployment offices nationwide and financial institutions in order to assist consumers in stopping unlawful payments and preventing additional identity theft.
WebReadyTM Powered by WireReady® NSI