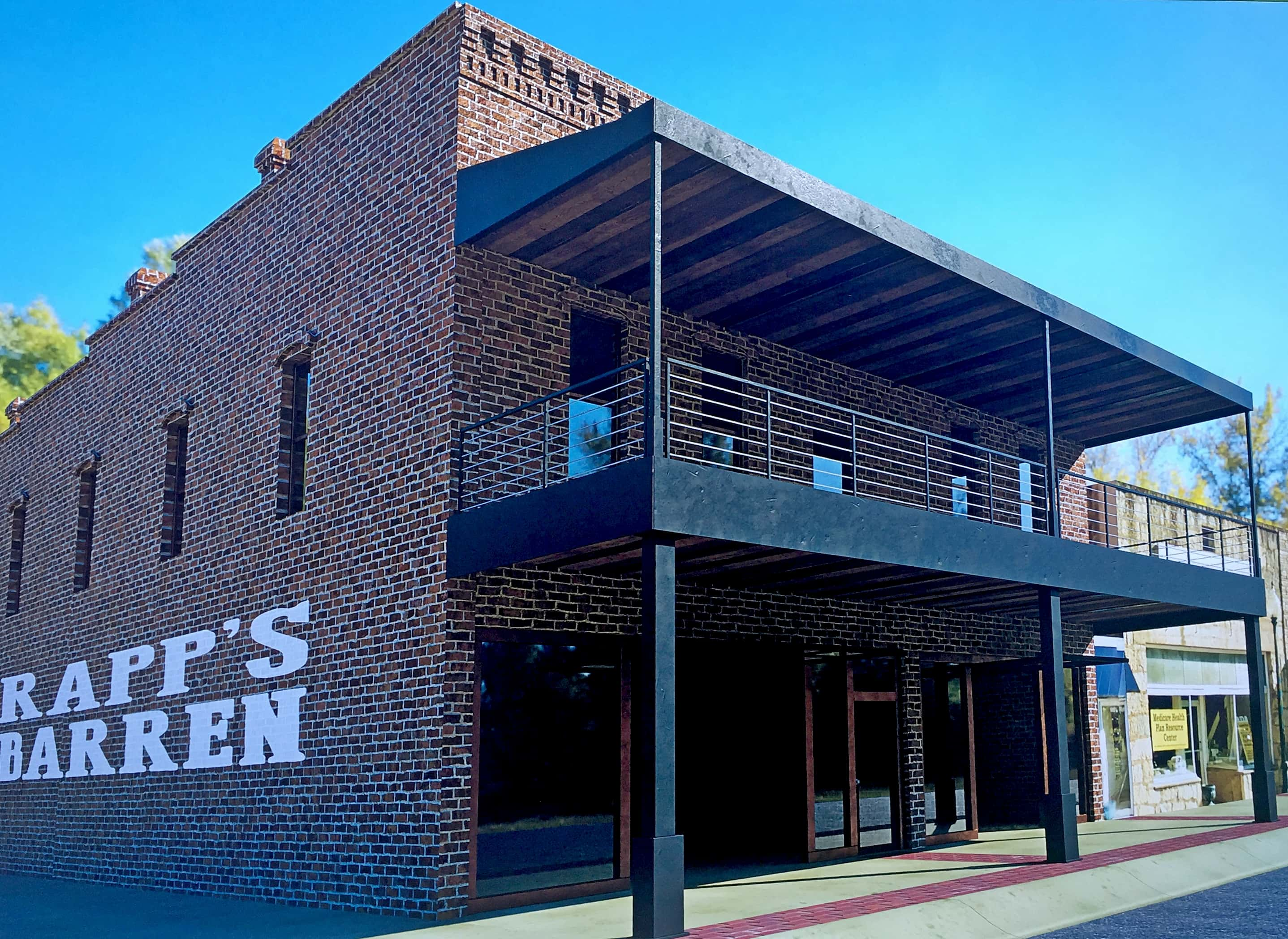 An artist's rendering of the revitalized Rapp's Barren Brewing Company coming to the Mountain Home square.
Russell Tucker found himself on the Baxter County Courthouse Square addressing a crowd on a sunny Monday afternoon, announcing the renovation project that will turn the Baker Building into the Rapp's Barren Brewing Company by mid-spring of 2021.
For Tucker and his business partner Chris Gordon, they've come a long way in a short period of time. Four years ago, the duo concocted the idea of brewing beer. Now, they've committed to turning Mountain Home's second-oldest building into a destination.
Constructed in 1882 by the Baker brothers, the building on the east side of the square has housed many businesses over the generations, mostly recently Lad N' Lassie and Mark's Fine Clothing. Rapp's Barren – named for the original moniker for Mountain Home – has found a fitting home, Tucker says.

Listen: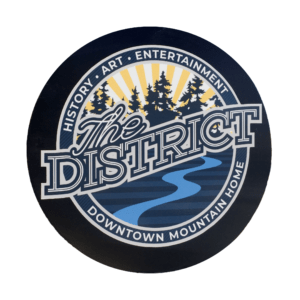 The project is located in the Mountain Home Entertainment District, the first of its type in the state. Legislation passed in April of 2019 by the Arkansas General Assembly, allowed the formation of entertainment districts under certain restrictions where outdoor drinking is permitted. Mountain Home's district runs from Hickory to Church Street and from Fifth to Eighth Street and excludes Mountain Home City Hall, the Baxter County Courthouse and Hickory Park.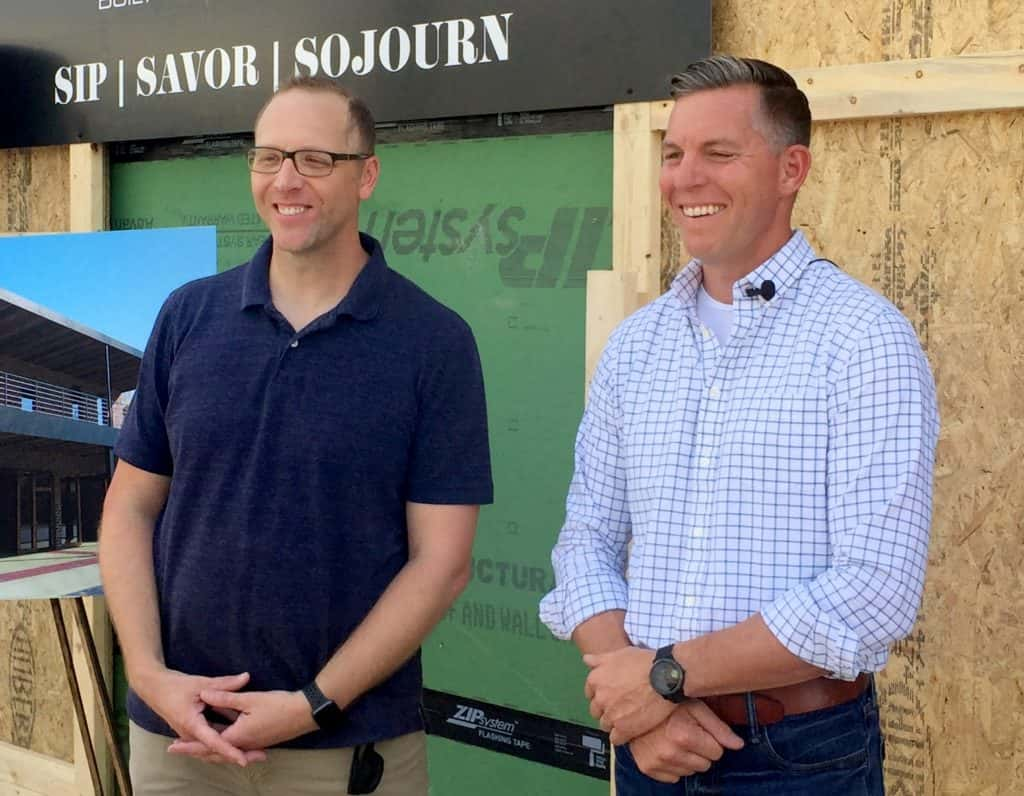 Chris Gordon (left) and Russell Tucker, owners of Rapp's Barren Brewing Company
Currently located on State Highway 5 South in Mountain Home, the new Rapp's location will allow expanded services, Gordon says.

Listen:


The project is managed by Crownover and Company, with contractor Lyle Crownover telling the crowd all possible materials that can be salvaged from the original building will be repurposed in the new Rapp's Barren construction. Crownover says work on the project could cause some traffic delays or affect the pathways of pedestrians, but the company would attempt to limit any disruptions in the downtown area.
The expansion will allow Rapp's Barren to switch from a one-barrel, to a five-barrel brewery. Tucker describes the brewery's future.

Listen:


"We absolutely cannot wait to join other businesses downtown in revitalizing the area," Tucker told the assembled crowd.
Both Gordon and Tucker remain amazed their idea has turned into a full-fledged brewery that the duo hope will bring visitors throughout Arkansas to Mountain Home. Tucker talks about the journey so far.

Listen:


After construction is finished, Gordon says Rapp's Barren will consider continued operation of its original tap room, in addition to the downtown location.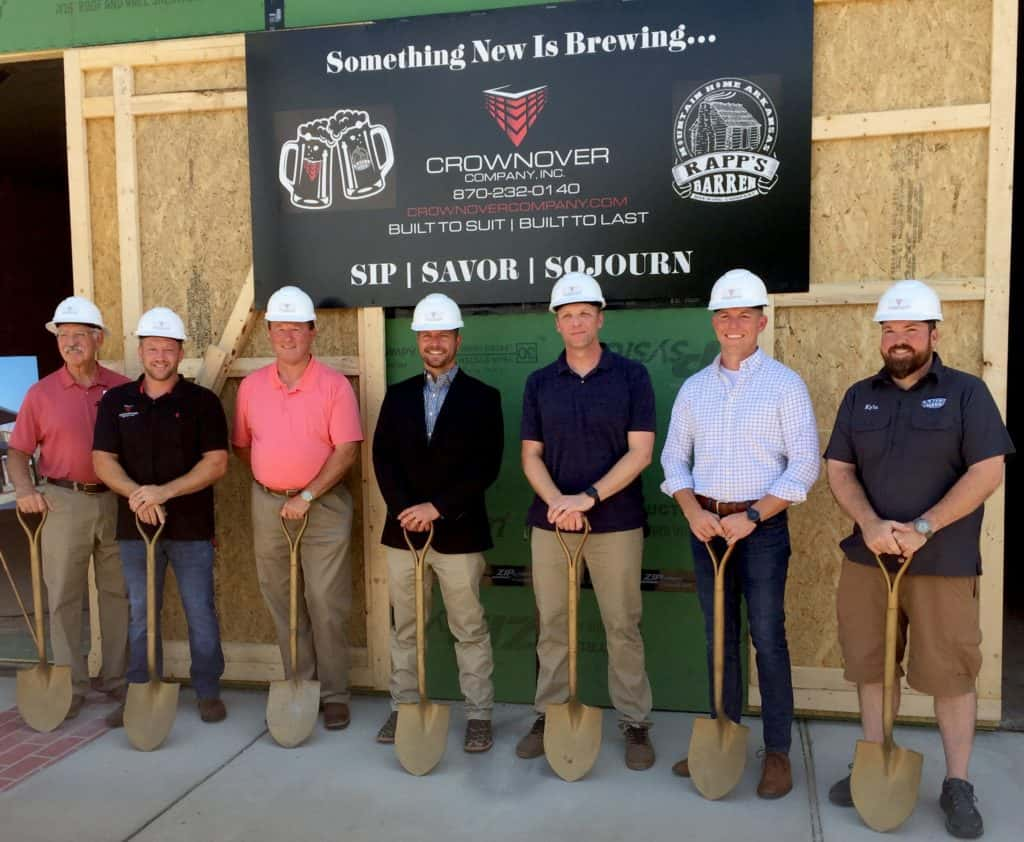 Local officials, contractors and personnel from Rapp's Barren Brewery participated in a ceremonial groundbreaking Monday in Mountain Home
WebReadyTM Powered by WireReady® NSI