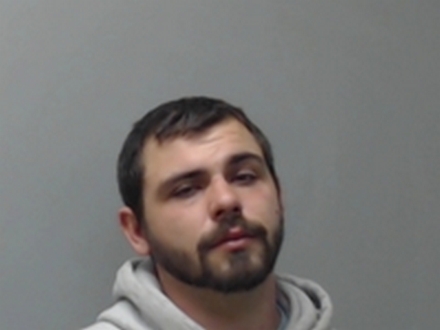 Photo: Shelby Trenton Henley
The driver of a motorcycle reportedly fleeing from Mountain Home police Wednesday evening was taken to Baxter Regional Medical Center after a collision with a vehicle.
According to the probable cause affidavit, the pursuit of 25-year-old Shelby Trenton Henley began just before 10:30. With confirmation Henley has a suspended driver's license for DWI, a Mountain Home police officer attempted a traffic stop after the suspect left a gas station at Ninth and Cardinal streets.
When Henley made a turn onto South College, the officer initiated his emergency lights. Henley than reportedly accelerated his motorcycle at a high rate of speed, refusing to stop.
He continued on South College Street, passing a vehicle and attempted to run a red traffic light at the intersection with the Sheid-Hopper Bypass. As he entered the intersection, Henley's motorcycle collided with another vehicle.
Emergency medical personnel responded, transporting Henley by ambulance to Baxter Regional Medical Center. The report notes Henley was awake and alert at the scene.
Henley is facing new charges of felony fleeing, as well as misdemeanors of driving on a suspended license, reckless driving, no liability insurance and no motorcycle endorsement. His bond was set at $5,000.
WebReadyTM Powered by WireReady® NSI