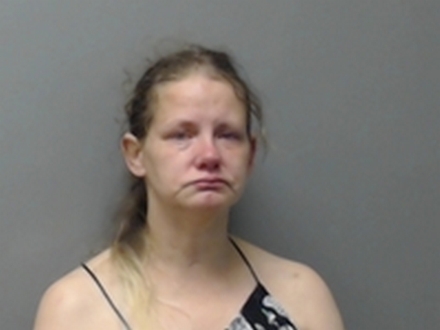 Photo: Toni Holloway
An eight-year prison sentence was handed down in Baxter County Circuit Court Thursday for a woman facing a number of charges, including sneaking drugs into the county jail.
Forty-year-old Toni Holloway of Gassville told investigators she snuck the contraband into the jail hidden in a body cavity. She intended to trade the drugs to other inmates for commissary items.
Holloway changed her plea to guilty on charges in two criminal cases. She was first arrested in late April and again in mid-August.
She was found to have drugs and drug paraphernalia in her possession both times.
Her latest arrest stemmed from sneaking contraband into the jail.
When Circuit Judge John Putman asked Holloway if she was guilty of the charges against her she replied, "Unfortunately, yes."
Holloway had been through an addiction treatment program at one point. Judge Putman asked her if the program had been any help in fighting her need for drugs.
Holloway said it had, but "After I got back, I started hanging out with the wrong people and messed up."
She told the court it was "tough" for a recovering drug addict to return from treatment and not fall in with the same crowd as before.
Those associations "can lead to drug use," Holloway said.
WebReadyTM Powered by WireReady® NSI