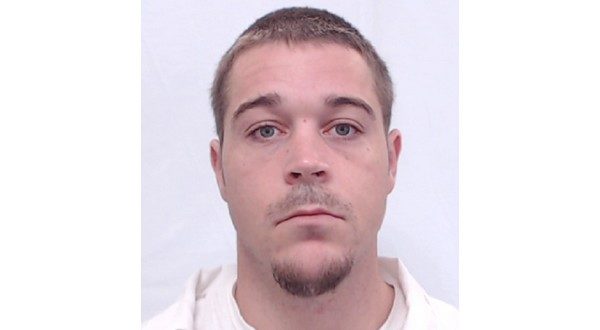 Photo: James W. Smith
An altercation between two inmates at the North Central Unit of the state prison system at Calico Rock has sent one man to Baxter Regional Medical Center (BRMC) for treatment of a broken nose, jaw and an orbital bone in his left eye. The second inmate has been charged with a felony count of second-degree battery.
According to the probable cause affidavit, a corrections officer working the control booth in two barracks Aug. 25 reportedly observed an inmate, 29-year-old James W. Smith, strike a second prisoner in the face with a closed fist. The alleged altercation was also captured on video surveillance.
The 61-year-old victim of the altercation was sitting on a bench in the day room area watching television. Smith reportedly knocked the fellow inmate to the floor and began striking and kicking him in the head. The victim did not attempt to strike or fight back.
The victim was transported to BRMC for treatment of his broken bones.
In an interview, Smith said he had been at the North Central Unit for about 18 months and had known the victim about 10 months. Smith said his fellow inmate has made lewd comments toward him regarding his family. He said lewd comments had also been directed at him because he is Aryan. He allegedly admitted to striking and kicking the other inmate about six times. Smith reportedly said he regretted the attack because of the other inmate's age. He said he lost his temper and has no self-control.
Online records indicate Smith is serving a two-year prison sentence following a conviction of possession of a controlled substance, methamphetamine/ cocaine, in Sebastian County Circuit Court in 2018. His prison record also reflects 23 disciplinary violations.
WebReadyTM Powered by WireReady® NSI