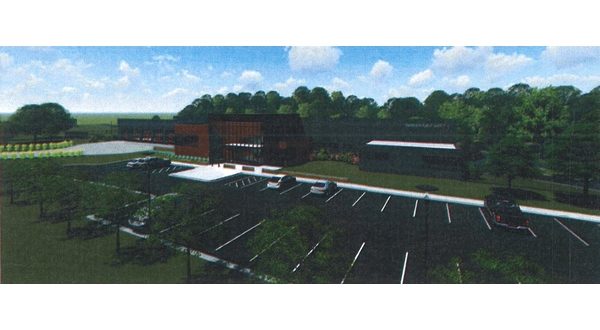 The City of Harrison was set to break ground Wednesday morning for a new public safety and city administration building. The site for the new facility is located at 116 Industrial Park Road.
The proposed 35,915-square-foot building will house the city's police department and Central Fire Station, as well as city hall.
The estimated cost of the new facility is $8.16 million and will be funded through existing revenue sources. The construction costs are to be split proportionally among the police and fire departments and city hall. The city hall portion of the project will be covered by general fund reserves, while the police and fire components are being made possible by the public safety tax passed by voters in 2014.
Approximately 36% of the funding from police and fire will come from building reserves collected through the public safety tax, with the remainder to be made available through the issuance of municipal bonds to be paid over 12 years.
The new building is designed by Wittenberg Delony & Davidson Architects of Little Rock. The modern building design incorporates natural elements of stone and wood common to the Ozarks region. L.E. Davis Construction of Harrison will serve as the construction manager for the project.
WebReadyTM Powered by WireReady® NSI