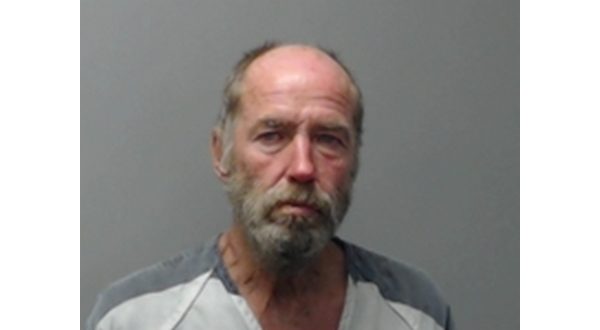 Photo: David A. Lee
A 62-year-old Jonesboro man who provided a fictitious name to authorities now faces a pair of felony charges after being caught breaking into a Mountain Home residence.
David A. Lee is jailed in the Baxter County Detention Center on residential burglary and breaking or entering charges, both felonies, as well as misdemeanor counts of criminal mischief and obstructing governmental operations.
According to a probable cause affidavit filed in the case, a Mountain Home Police Department (MHPD) officer was dispatched to a report of a residential burglary alarm on Tuesday afternoon. When the officer arrived on scene, he received no answer when he knocked on the door and began a search of the premises.
After locating a broken window on the home's back door and that a bedroom window was pried open, the officer found an outbuilding door open and many miscellaneous items had been thrown in the back of the homeowner's pickup.
The officer made contact with a man coming out of the house, who gave his name as David Lee, but provided an incorrect date of birth and stated it was his "old name." Lee provided authorities a fictitious name and that he had just purchased the home. Further investigation revealed Lee had broken into the house after the homeowner was contacted and stated he did not know Lee.
Inside the home, authorities found Lee had ripped the alarm system from the wall and helped himself to food in the house and attempted to open a bottle of wine.
Authorities say Lee had been dropped off at a local men's shelter, but when no room was available, he walked to a nearby home and broke in.
WebReadyTM Powered by WireReady® NSI