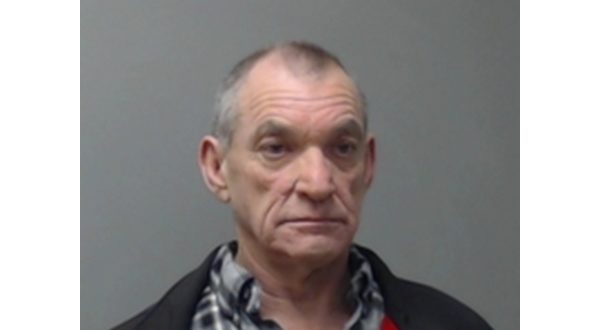 Photo: Lauren K. Jones
The trial for a Mountain Home man who is accused of threatening his wife and others stemming from a volatile domestic situation has been set for mid-November.
Sixty-two-year Lauren K. Jones appeared in Baxter County Circuit Court Thursday with his attorney, Justin Downum. Downum told the court he was in discussions with prosecutors to see if the case could be concluded short of a trial.
Circuit Judge Gordon Webb ordered Jones to reappear in mid-August to check on the status of the plea negotiations.
On Feb. 3, a Mountain Home police officer was dispatched to Baxter Regional Medical Center (BRMC) in response to a disturbance report.
When the officer arrived, he was told Jones had come to the hospital and made accusations against his wife.
As he was talking to witnesses, the officer was told Jones had already left the scene.
A short time later, the officer was called back to BRMC, after Jones showed up again and used his vehicle to block a hospital employee from leaving.
He was also alleged to have threatened to kill the employee.
Jones was taken into custody at that point. He bonded out of jail but was not finished for the day.
He is accused of calling BRMC after he left jail and making threats to kill several employees.
Several people heard the call on speaker phone and supplied statements to the police regarding the content of the calls.
Around the time of the events at the hospital, Jones and his wife both sought orders of protection seeking to keep the spouses from being in contact with each other.
They both voluntarily dropped the petitions.
WebReadyTM Powered by WireReady® NSI