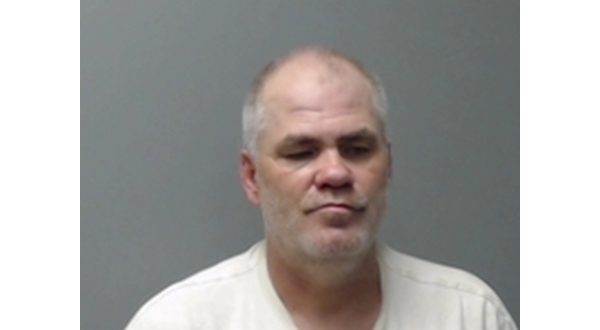 Photo: Johnny Howard Gordey
A Lakeview man released from prison on March 19 found himself back in trouble just 24 weeks later.
Fifty-year-old Johnny Howard Gordey was arrested Sept. 2 after information was developed there was alleged drug activity going on at his residence along Willingham Road.
Gordey appeared in Baxter County Circuit Court Thursday and entered a not guilty plea to his latest charges.
Gordey was sentenced to 12 years in prison in May 2017 on charges of selling methamphetamine to a confidential informant working with law enforcement. He was released early on March 19.
The early release was granted under the provisions of the Emergency Powers Act passed to relieve overcrowding in the chronically overcrowded state prison system.
According to the probable cause affidavit in his newest case, officers went to the camper-trailer where Gordey was living based on the information concerning drug activity.
Because he was on parole, Gordey had signed a waiver allowing warrantless searches of his person and property.
Officers reported when they knocked, they could hear movement in the camper-trailer. It took Gordey several minutes to answer the door.
Gordey was found to have hidden a glass smoking pipe in his pants. The pipe was alleged to have contained methamphetamine residue.
There were a number of small plastic bags on a table, described as the type used to package and sell methamphetamine. A small quantity of a substance field testing positive for both methamphetamine and fentanyl was found inside the bathroom.
According to court records, Gordey's parole has been revoked.
WebReadyTM Powered by WireReady® NSI