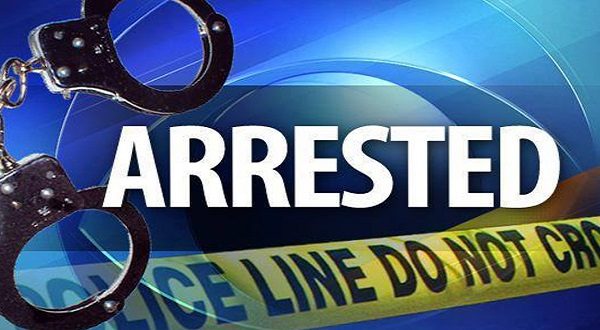 Marion County authorities have arrested a man who allegedly arrived at his father's residence in Bull Shoals threatening to kill him over a Facebook posting.
According to the probable cause affidavit, 41-year-old Donald Ray Hoyt III of Flippin has been charged with a felony count of terroristic threatening and misdemeanors of disorderly conduct and third-degree assault.
A Bull Shoals police officer was dispatched to a residence along Marilyn Avenue in mid-June, after a caller advised Hoyt was outside his home threatening to kill him. When the officer arrived, he was unable to locate Hoyt.
The homeowner reported his son had arrived, banged on the door of the residence and attempted to gain entry while yelling at his father to come outside so he could shoot him. He provided a description of Hoyt's vehicle and said he was headed back to Flippin.
A camper at the Bull Shoals Dam Site Park stated she had seen the pickup pull up at the residence, heard screaming and what sounded like three pops, as the subject told his dad he was going to kill him. The dad reportedly said he carried a gun.
The Flippin Police Department and the Marion County Sheriff's Office were advised to make a stop on Hoyt's vehicle believed to be en route to Flippin.
Hoyt was taken to the Marion County Detention Center and interviewed. He denied having a gun, but he said he had been to his father's and was upset over a Facebook posting the older man had allegedly made.
No bond amount was listed in the online court documents.
WebReadyTM Powered by WireReady® NSI