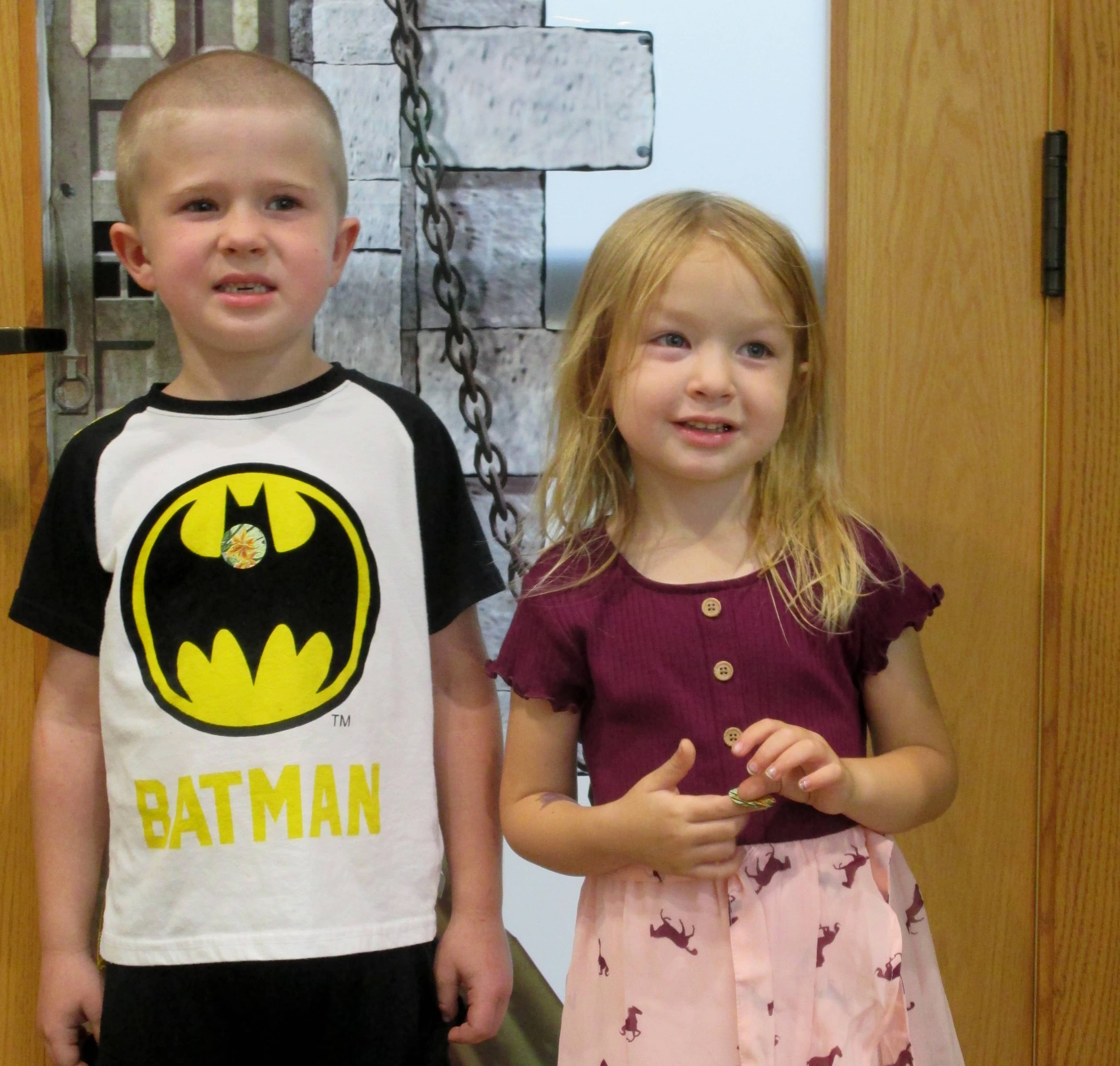 Photo: Jason Rowland and Erin Davis
Four children complete reading 1,000 books before kindergarten at the Baxter County Library
Congratulations to Erin Davis, Jason Rowland, Jake Thomas and Lily Sewell for completing the 1,000 Books Before Kindergarten program at the Baxter County Library.
The 1,000 Books Before Kindergarten program engages parents in a commitment to read 1,000 books to their child before the child enters kindergarten. Reading aloud to your child is the single most important activity you can do to prepare your child to learn to read. Research by Mem Fox, literacy expert and children's author, concludes that 1,000 stories read aloud is a critical milestone. If you read one book per night for three years, you will have read 1,095 books. If you read 10 books each week for two years, you will have read 1,040 books.
If you are interested in participating with your children, each child needs a Baxter County Library card to follow along with the program, which is available at no charge to Baxter County residents. Your books or books from any library are eligible, including the books read during story time. Repetition is a great way to learn, and books can be logged more than once and by each of the children you read to. Books heard through electronic reading devices are also allowed, if an adult or older sibling sits with the child throughout the story for bonding and discussion times.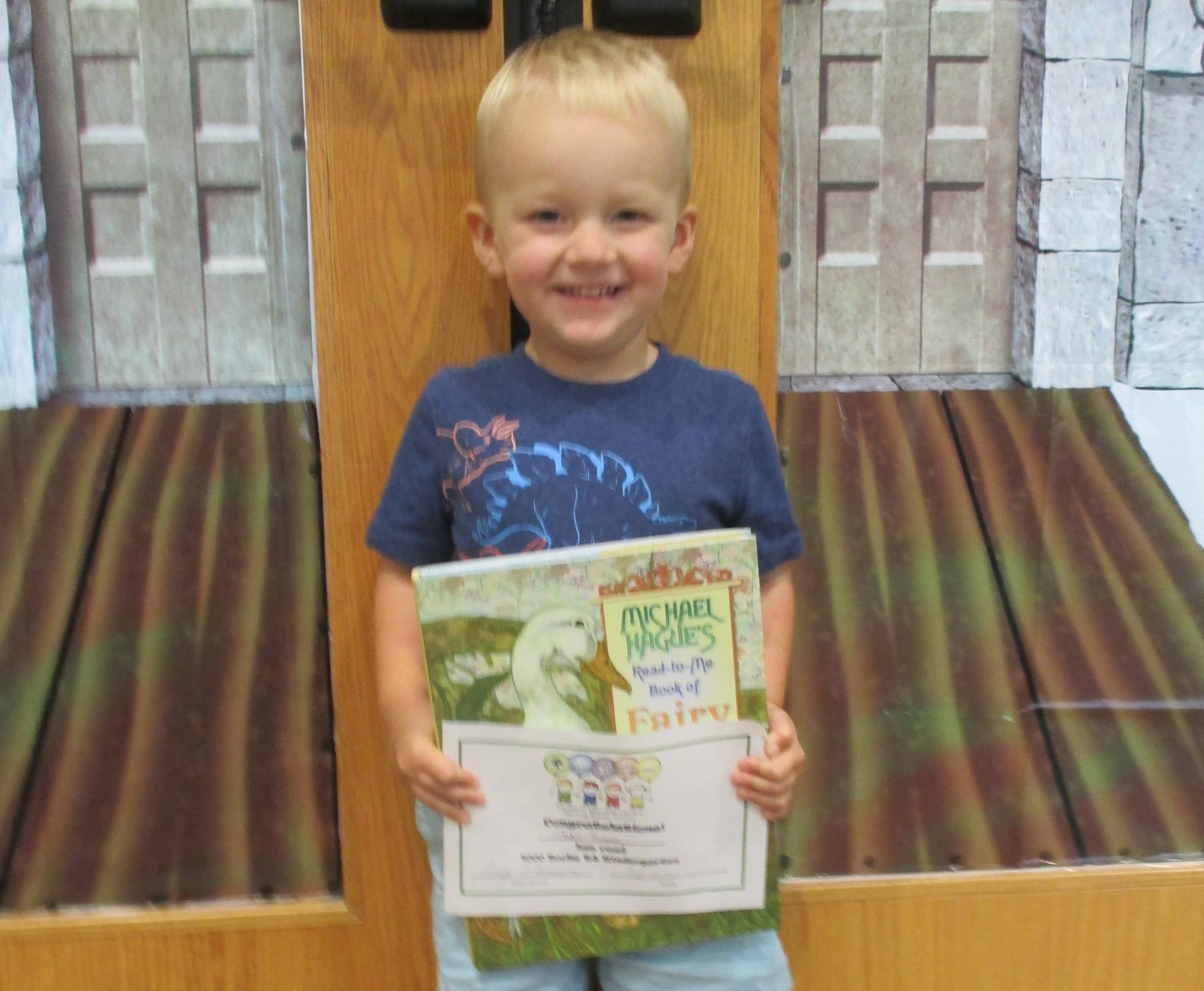 Photo: Jake Thomas
You can track your child's reading for the 1,000 Books Before Kindergarten program with READsquared, an online service and app that makes it easy to log books on the go. Register for the program by visiting baxlib.readsquared.com. Download the app for easier convenience on iOS or Android. Read and log your books in your child's reading log and report back to a youth services specialist to collect prizes along the way.
If you don't have an internet connection or prefer to track your books read on paper, you can also register for the program by visiting the children's library to pick up a reading log binder to track your child's books read. Upon completion of 1,000 books, your child will receive a hardback book with his/her name in it and a completion certificate.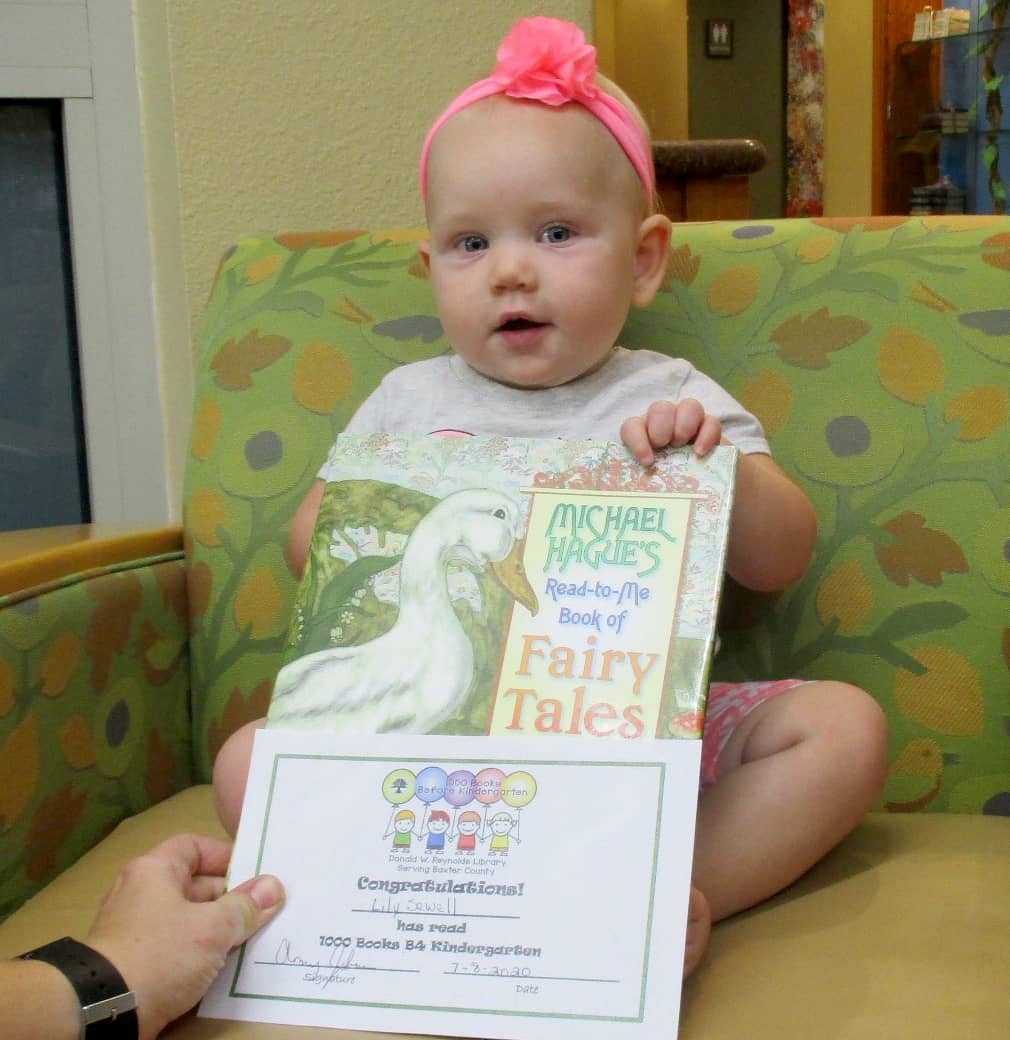 Photo: Lily Sewell