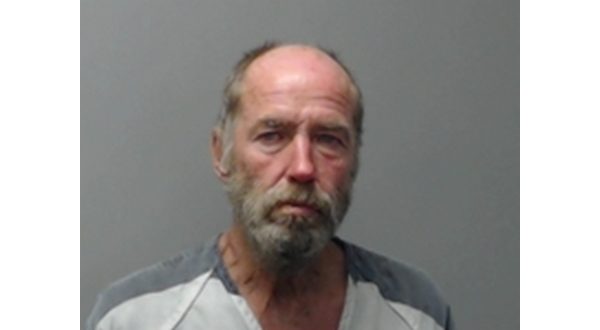 Photo: David Lee
A 62-year-old man from Jonesboro says he is being charged for breaking into his own house.
During a session of Baxter County Circuit Court Thursday, David Lee said he had two names. He said David Lee was his old name, and he had a new name. The new name happened to belong to the actual owner of the house Lee is accused of breaking into.
When Mountain Home police officers responded to a residential burglary alarm early this month, they found Lee coming out of the home.
He is alleged to have given the officers an incorrect date of birth and told them his old and new name. Lee also claimed he had purchased the house.
The actual owner was contacted and said he had never heard of Lee.
The officers reported finding the glass in a back door broken out, and a bedroom window had been pried open.
A number of items had been piled into the homeowner's pickup truck parked at the residence.
According to the probable cause affidavit, Lee had been dropped off at the local men's shelter. There was no room for him, however, and he is alleged to have walked to the nearby house and broken in.
While inside the residence, Lee had apparently helped himself to food and "attempted" to open a bottle of wine.
Lee was adamant he had been arrested for being in his own home. He said officers had told him "to give them my gold or go to jail."
He also said he had been hit, pushed, shoved, chained and had his clothes taken away since being in the Baxter County jail.
He complained about not being able to make a telephone call and of being given a "dried out ink pen" to fill out an application for a court appointed attorney.
He said he didn't know "why they did all of this to me."
Lee told Circuit Judge Gordon Webb, "You need to come straighten this jail out." Judge Webb said if Lee exhibited such confrontational behavior in jail as he did during his court appearance, it was "not surprising things might happen to you."
At the end of his one fairly long rant, Lee concluded with, "Enough said, I'm done."
According to court records in Craighead County, Lee has been acquitted of felony crimes, including aggravated assault, due to mental disease and defect.
WebReadyTM Powered by WireReady® NSI