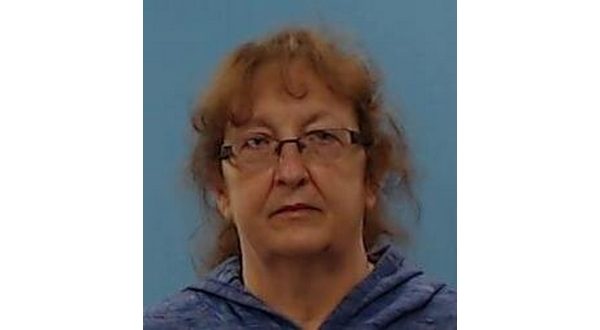 Photo: Debbie Strnad
A Boone County woman, 58-year-old Debbie Strnad of Harrison, has been arrested and charged with a felony count of theft of property involving a credit or debit card. Strnad also faces a misdemeanor count of fraudulent use of the card.
According to the probable cause affidavit, she is accused of taking the card while employed at the Dollar General Store on Arkansas Highway 7 South in Boone County in late August.
The victim in the case, a Newton County resident, reported his debit card had been stolen and used to make fraudulent purchases.
A Boone County deputy sheriff reviewed surveillance footage of the victim's transaction at the store on Aug. 17.
The victim can be seen purchasing several items, with Strnad as the clerk conducting the transaction. The victim is seen placing his card into a reader at the register and entering his PIN number. He then places his purchases into a shopping cart while engaged in a conversation with Strnad. The victim exits the store without removing his card from the reader.
Strnad is then observed picking up a bottle of cleaning spray and a roll of paper towels from behind the counter. She walks around the counter, sprays the area and wipes it down, including the card reader. Strnad is observed removing the victim's card, placing it in her pocket and returning to the back of the counter.
The store manager walks up to the back of the counter, but the surveillance video does not indicate Strnad informing her of having the victim's card in her possession.
Strnad is alleged to have used the card to make several purchases in the Harrison area totaling $791.
Bond in the case is set at $1,500.
WebReadyTM Powered by WireReady® NSI