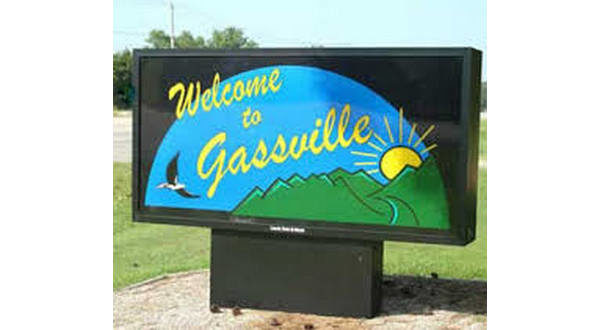 Work is set to begin Monday on the City of Gassville's largest sewer extension project in more than 40 years with a construction price tag of $1.933 million.Mayor Jeff Braim says the project will add approximately 100 customers east of town to the city's sewer system but will bring the infrastructure hopefully leading to new commercial development.
The north side of the construction area runs from Cedar Lane to County Road 710. On the south side, the area runs from C.C. Drive next to Casey's to County Road 710, including Red Apple Acres.
Braim says two lift stations are part of the project, with one to be located near Red Apple Acres and the second near Casey's.

Listen:


The contract for the project was awarded to Mallett Excavating of Mountain Home. Ken Cotter of Consolidated Land Services of Mountain Home will serve as the project's engineer.
The estimated time of substantial construction for the project is 635 days, with the total work to be completed within 700 days.
Mayor Braim says while there are no hook-up fees associated with the project, customers will pay a $100 sewer deposit when they connect with the system.
Braim says the council tasked him with securing the funding and developing the project in 2012. Working with federal and state officials, funding was secured with a combination of grants and loans from USDA and the Arkansas Economic Development Commission.
He commends the council members in their foresight to see the need for the project and extended his appreciation to others who assisted.

Listen:


Mayor Braim says anyone with questions about the project is encouraged to call Gassville City Hall at 870-435-6439.
WebReadyTM Powered by WireReady® NSI