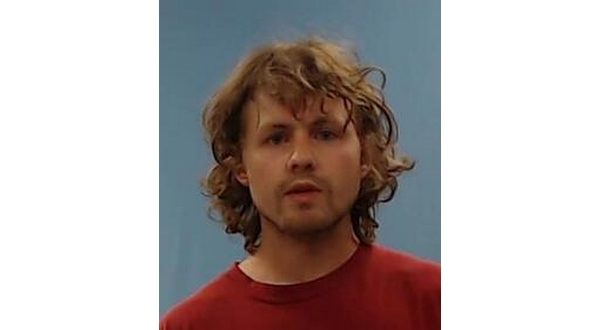 Photo: Powell Cunningham
A Boone County man, 28-year-old Powell Cunningham of Harrison, was arrested Monday following a high-speed pursuit of his vehicle with one front tire igniting fires along the roadway before crashing.
Boone County Sheriff Tim Roberson reports Arkansas State Police (ASP) requested assistance from his department in locating a white truck that had fled from officers in the Arkansas Highway 7 South area.
While deputies from Roberson's department were responding to the request, the Boone County 911 Center received multiple calls of a reckless driver in a white pickup traveling south on U.S. Highway 65 with one front tire.
Deputies located the vehicle near the truck stop. They began pursuing the truck with speeds reaching in excess of 100 miles per hour. Deputies also reported the vehicle was all over the road and was missing its right front tire. They reported sparks from the vehicle were setting small grass fires on the side of Highway 65, which local fire departments extinguished.
The pursuit came to an end when Cunningham lost control of his vehicle and wrecked at the intersection of Highway 65 and Arkansas Highway 123 in Western Grove.
Roberson says Cunningham was not injured in the accident and expressed his thankfulness for no citizens being injured during the dangerous pursuit.
Cunningham was placed into custody and transported to the Boone County jail.
No other details have been released, including why Cunningham was being pursued by ASP.
WebReadyTM Powered by WireReady® NSI