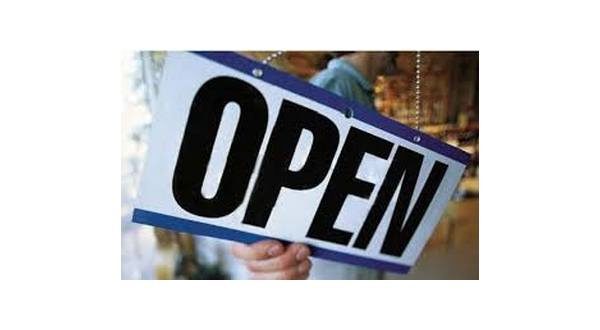 Home-based business licenses dominated the 17 permits issued in September in the City of Mountain Home, according to a report from Jeannie Anderson in the Building Inspection Department. Records indicate seven home-based licenses were issued in September. Among the remaining licenses, five were for 30-day permits, with three to brick-and-mortar businesses and two to out-of-state entities.
Home-based permits were issued to Steven Crews of Mountain Home for Crews Sign Company and Crews and Company, a paint contractor business; Gerald Stellar of Salem for Stellar Construction, LLC; Joe and Paula Callender of Mountain Home for Hometown Remodeling, a residential remodeling business; and to John Vodenhal and Brad Belcher of Mountain Home for Jack of Trades Duo, offering handyman services. The remaining home-based permits were issued to Chris Deveney of Mountain Home for The Greener Side Lawn Services and Seth and Tanner Horn of Mountain Home for Horn's Lawn & Property Services, offering both landscaping and lawn care.
The five 30-day permits were issued to Melissa Vandiver of Searcy for Sweet Peep 3D/4D Ultrasound Studio, LLC, to be located at 1029 U.S. Highway 62, Suite 1; Robert O'Grady of Doniphan, Missouri, for C&P Concessions, offering hats, shirts and flags at 403 U.S. Highway 62 East; William Ryan of C&P Concessions, offering political merchandise; Jerry Massey of El Paso for Personally Yours, offering licenses plates, flags and masks at 686 U.S. Highway 62 East; and Nathan Buck of Cotter for At the Curb, a food truck located at 2488 U.S. Highway 62 West.
The three brick-and-mortar permits were issued to Doug Gregg for Gregg Farm Services, located at 1312 East Ninth Street; Matt Fowler for Highlands Residential Mortgage, located at 860 U.S. Highway 62 East, Suite 15; and Tina Vincent for Makia and Company, a boutique located at 1844 Buzzard Roost Road.
The two out-of-state permits were issued to Stephanie Blair of Cassville, Missouri, for Cassville Sealing and Striping, LLC, a parking lot maintenance and repair business; and Lance Sullivan of Goodlettsville, Tennessee for Helping Hands Transportation Services, a non-emergency medical transportation entity.
Total licensing revenue for September was $11,686, including alcohol tax, occupational and pet licenses and garage sales.
WebReadyTM Powered by WireReady® NSI