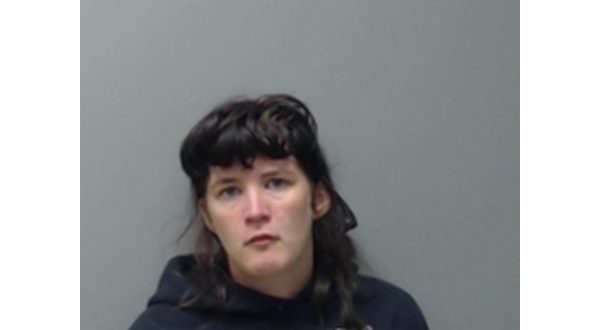 Photo: Brianna Faye Perrine
A Mountain Home woman accused of stabbing a man after becoming angry that her headphones had been broken appeared in Baxter County Circuit Court Thursday.
Twenty-five-year-old Brianna Faye Perrine did not want to enter a plea to the second-degree battery charges against her until she had had a chance to talk with a lawyer. The court entered a not guilty plea on her behalf.
She said she would apply for the services of a public defender.
She was arrested after the stabbing victim identified her as his "girlfriend" and the person who wielded the knife.
The incident leading to her arrest began when police were called to an open-air pavilion behind the Mountain Home Church of Christ shortly before 10 a.m. Oct. 9.
A male victim was found lying on the floor. He was taken to Baxter Regional Medical Center for treatment.
After Perrine was identified by the victim as the person who had stabbed him in the chest, she was picked up not far from the crime scene and booked into the Baxter County Detention Center.
Police reported she had a knife with blood on the blade in the pocket of her sweatshirt.
The incident occurred near Nelson-Wilks Elementary School and caused a lockdown of the facility until Perrine was arrested.
School officials said doors were locked, and the property around the school was secured. Normal operations continued inside the building.
Perrine also faces a parole violation. In late September last year, she was sentenced to five years in prison.
She had originally been put on five years probation on charges of forgery and theft of property in mid-January 2018.
In a petition to revoke her probation filed Aug. 1 last year, Perrine was accused of violating the terms and conditions of her suspended sentence in a number of ways.
She pled guilty to the revocation charges and was given 60 months in prison.
According to electronic records, she spent less than a year in prison and was released under the Emergency Powers Act that was passed in an effort to deal with the chronic overcrowding of the Arkansas prison system.
WebReadyTM Powered by WireReady® NSI