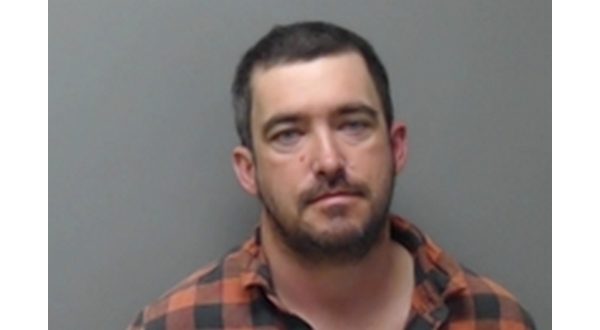 Photo: Zachariah Martin
A Norfork man accused of chasing his wife with a rifle and shooting it in the air with their children present appeared in Baxter County Circuit Court Thursday.
Thirty-five-year-old Zachariah Martin pled guilty to charges of aggravated assault on a family or household member and two counts of second-degree endangering the welfare of a minor.
He was sentenced to four years probation.
He was arrested in mid-September last year, when Baxter County deputies responded to a domestic altercation in progress call at an address along Rim Shoals Lane. The 911 dispatcher reported gunshots could be heard over the phone.
Martin's father made the 911 call. When deputies arrived, the parent reported his son's wife came to the residence and began slapping him while he slept on the couch.
Martin denied a weapon was involved. The deputies told him a 911 dispatcher had heard gunshots over the phone, and he asked if they had been recorded.
When he was told a recording did exist, Martin refused to answer any more questions.
He was reported to have first declined to complete a voluntary statement form, crumpling it and throwing it on the ground.
Eventually, he did complete a written statement, alleging his wife attacked him.
The victim painted a very different picture of events. She said she had been invited to the residence so Martin could see his children. She told deputies when she arrived, she was "attacked" by him.
She said when she attempted to flee the home with the children, Martin allegedly grabbed a gun and trapped them inside.
When she managed to get out of the house, she said Martin pursued her. She alleged he pointed the gun at her and the children and then fired shots into the air.
After the victim got into her vehicle with the children, Martin was reported to have broken the windshield and ripped the wipers and a mirror off the car.
Deputies reported seeing damage to the car consistent with the victim's statement. One of the children recounted the events, and she was said to have told basically the same story as her mother.
According to the probable cause affidavit, a deputy interviewing Martin reported detecting the odor of intoxicants and seeing his eyes were bloodshot.
Martin has been free on a $15,000 bond.
WebReadyTM Powered by WireReady® NSI