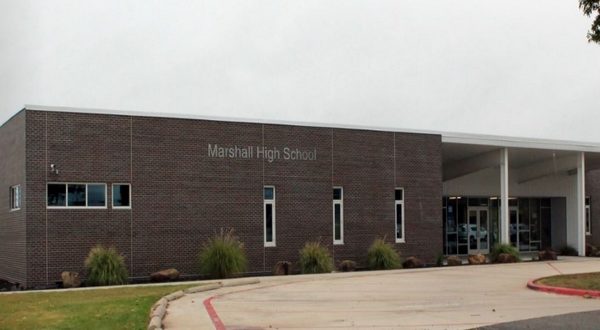 Marshall High School has been designated a School of Innovation by the Arkansas Department of Education's (ADE) Division of Elementary and Secondary Education (DESE).The ADE website notes Schools of Innovation (SOI) "transforms teaching and learning," and defines innovation as "a new or creative alternative to the existing instructional and administrative practices." SOI-designated schools are engaged in practices intended to improve academic performance and learning for all students. Arkansas school administrators who aspire to lead a School of Innovation are encouraged to design new and creative alternatives to the existing instructional and administrative practices in their schools.
In a letter to Superintendent Jimmy Yarbrough, ADE Secretary Johnny Key says a team from DESE toured the school and had the opportunity to talk to students, faculty members and staff.
Key says in addition to meeting with the school's leadership team, Principal Timothy Baysinger scheduled time for a visit with the school's Council of Innovation.
Previous designations of School of Innovation in North Central Araknsas have been made to the Jasper High School (2018-2019), Lead Hill Elementary/High School (2018-201) and Flippin School District (2014-2015).
School of Innovation status is granted for a four-year period.
WebReadyTM Powered by WireReady® NSI