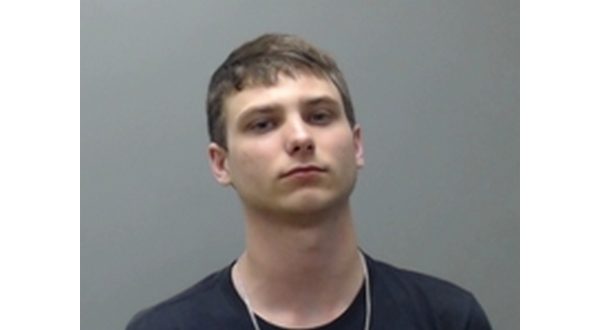 Photo: David Zack Peifer
A trial date has been set for a 19-year-old man charged with pointing a pistol at another person during an altercation in the parking lot of a Mountain Home theater in March.
David Zack Peifer, who lists addresses in Newport, Tuckerman and Mountain Home on various court documents, appeared during a session of Baxter County Circuit Court Thursday.
According to the probable cause affidavit, Peifer and the victim were engaged in a verbal altercation when the suspect is alleged to have pulled a pistol, racked a round into the chamber and pointed the weapon at the victim.
No shots were fired, and the parties separated and left the scene prior to the arrival of a Mountain Home Police Department (MHPD) officer.
The responding officer is reported to have met with the victim at another location to gather information as to what happened during the encounter.
Later, another MHPD officer spotted the vehicle Peifer was reported to have driven from the scene of the altercation.
It was parked at a Mountain Home apartment complex. Peifer's grandmother was reported to have given the officer permission to search her apartment for the weapon.
The gun was located inside the box springs in Peifer's sister's bedroom, according to the probable cause affidavit.
Peifer was arrested and booked into the Baxter County Detention Center on the aggravated assault charge.
He is free on a $7,500 bond.
WebReadyTM Powered by WireReady® NSI