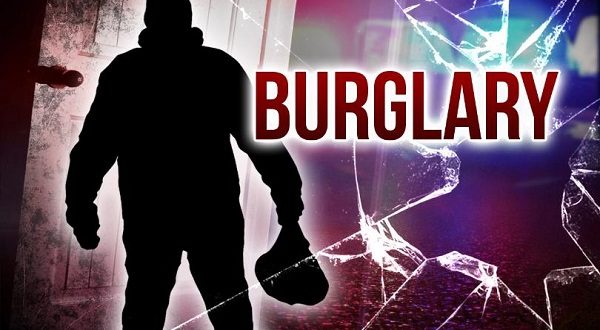 A Searcy County man, 35-year-old Chyenne Foster of Pindall, has been arrested following a one-vehicle rollover accident and a subsequent break-in at the Ozark Mountain School District's St. Joe campus.
Search County Sheriff Kenny Cassell says the accident occurred on the evening of Oct. 20 at the intersection of South Wollum and Love roads in St. Joe.
Officers responded to the crash and discovered Foster reportedly left the scene and could not be located.
The following day, a break-in was reported at the school. Deputies learned a bathroom window was broken out, allowing someone to enter the building.
At the school, deputies reviewed surveillance footage showing Foster entering the school.
Investigation of the scene revealed the bathroom window had been broken from the outside, but blood was found on the inside consistent with someone climbing through the window.
Deputies then learned Foster was leaving a local business where they located him, took him into custody and transported him to the Searcy County jail for questioning. At the time Foster was taken into custody, deputies noticed the cut on his right hand.
During an interview with deputies, Foster stated he did not remember entering the school through the window, but when he woke up he was on a pile of clothes inside the school. According to the probable cause affidavit, Foster says he awoke after hearing female voices near the area where he had been sleeping, at which time he left the school.
Video shows Foster wearing a white T-shirt when he entered the school. However, when he was arrested, he was wearing a black T-shirt. It was determined that once inside the school, Foster changed shirts, leaving in a "leftover" one stored in the school's locker room.
Foster said he and the driver of the wrecked vehicle had been to the "beer store." He said they were on their way back, when the driver had the single-vehicle accident.
Foster has been charged with a felony count of commercial burglary, along with misdemeanors of criminal mischief and theft of property.
During a probable cause hearing Oct. 22, Foster's bond was set at $7,500.
WebReadyTM Powered by WireReady® NSI