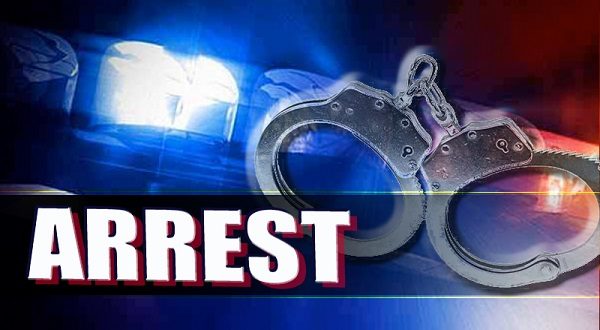 Fulton County authorities have arrested a man whose parents maintain their son shot several holes into their residence and attempted to burn down their home.
According to the probable cause affidavit, 28-year-old Lance Goodman has been charged with
– Simultaneous possession drugs and firearms, a Class Y felony
– Arson, real property damage, a Class B felony
– Residential burglary, a Class B felony
– Theft of property, firearms, a Class C felony (two counts)
– Possession with purpose to a deliver controlled substance, Schedule VI, a Class C felony
– Possession of firearms by certain persons, a Class D felony
– Proximity-enhanced penalty, a Class D felony
– Possession of drug paraphernalia, a Class A misdemeanor
The Fulton County Sheriff's Office received a 911 call on the afternoon of Oct. 25 by Goodman's parents.
The couple advised their son had broken into their residence, stolen two firearms and a cellphone, along with other items. They reported their son also shot several holes into their camper residence and a side-by-side and tried to burn down their home.
Law enforcement was advised Goodman allegedly started the blaze in an outdoor fireplace using an accelerant. Neighbors saw smoke coming from the residence and extinguished it.
A deputy responding to the call reported he attempted to call Goodman on his father's missing cellphone. After several attempts, a male, later identified as Goodman, answered pretending to be his father and said everything was ok.
The deputy said Goodman, still pretending to be his father, said, "There was no need for us wasting our time coming to the residence."
Goodman's mother received a call from a friend in Mammoth Spring advising the suspect's car was at a residence at Sixth and Walker streets.
Officers located the vehicle and took Goodman into custody while he was in the car.
A search of the car led to a loaded 20 gauge and a rifle with a scope, as well as ammunition for the weapons. The ammunition matched some that had been dumped at Goodman's parents home.
Officers also located a large brown paper sack containing two bags of green vegetable material, later identified as marijuana, along with smoking devices commonly used for the ingestion of the drug.
The missing cellphone was reportedly located in Goodman's vehicle, as well as one of the smoke alarms from his parents' residence.
State and national crime databases indicate Goodman has a prior felony conviction. The arrest took place within 1,000 feet of a college.
An insurance adjuster reported damage to the camper residence would exceed $5,000.
Goodman's bond was set at $100,000.
WebReadyTM Powered by WireReady® NSI