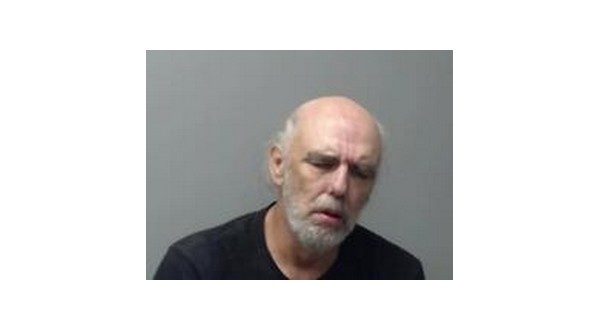 Photo: Edgar Stratmann
A response to a report of a "suicidal male" has led to his arrest at his residence in the Gamaliel area. Baxter County deputies transported 60-year-old Edgar Stratmann to the detention center after he tried to resist arrest.
According to Sheriff John Montgomery, Baxter County 911 dispatch received several calls Friday evening from the residence on Crystal Oak Trail. A deputy arrived and made contact with a male, identified as Stratmann, who had reportedly picked up a can of air duster, attempted to inhale it and said he "wanted to die." The deputy grabbed the can and told Stratmann an ambulance was coming to take him to the hospital.
Stratmann allegedly became more aggressive and tried to stab himself in the chest with a screwdriver. The deputy took the screwdriver. Stratmann reportedly asked the deputy if he had a gun and said he would have to shoot him, as he brandished a skinning knife. The deputy reportedly used his baton to strike Stratmann's arm, causing him to drop the knife.
The deputy attempted to arrest Stratmann. As Stratmann tried to grab the baton, another deputy arrived and used a TASER to stun him. The deputies were able to get Stratmann placed in the handcuffs.
Stratmann faces a felony count of aggravated assault and misdemeanor counts of resisting arrest, inhaling intoxicants and obstructing governmental operations. He remains in custody in lieu of a $25,000 bond, and he's scheduled to make an appearance in Baxter County Circuit Court.
WebReadyTM Powered by WireReady® NSI